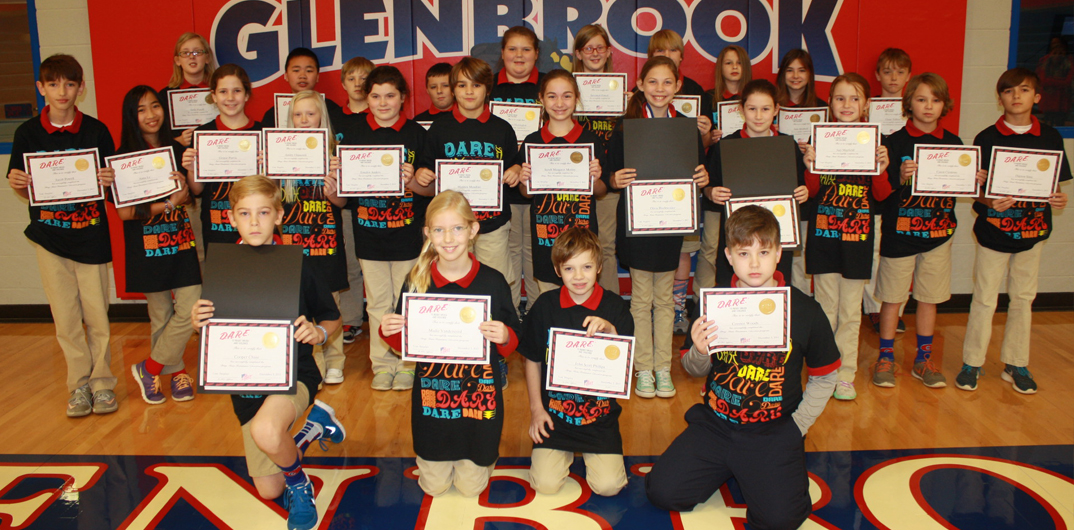 Glenbrook School's fifth grade class recently received the necessary class training to complete the requirements for Drug Abuse Resistance Education graduation.
D.A.R.E. is a police officer-led series of classroom lessons that teaches children from kindergarten through 12th grade how to resist peer pressure and live productive drug and violence-free lives.
Leading this group of students were Ofc. Tina Douglas and Becky Mourad.