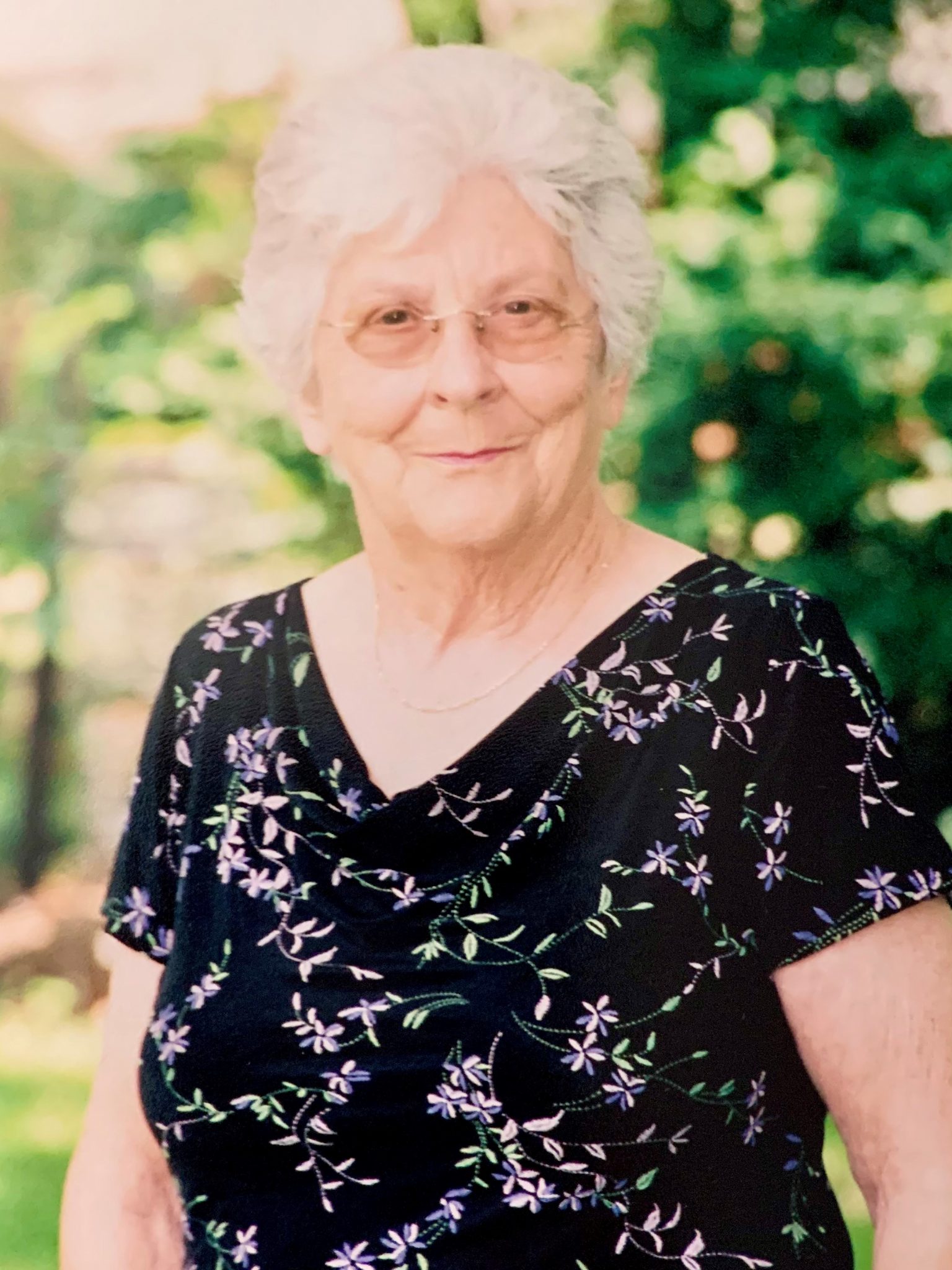 The celebration of life for Emogene Cason White was held Wednesday, October 20, 2021, at Old Sarepta Missionary Baptist Church in Sarepta, LA at 4:00 pm. Interment followed in the Old Sarepta Cemetery under the direction of Bailey Funeral Home, Springhill, LA. Visitation was Tuesday, October 19, 2021 at Bailey Funeral Home in Springhill, LA from 5-7 pm. 
Emogene was born October 25, 1934, to Leonard Clive and Lila Denmon Cason and ran into the presence of God with a smile on her face October 18, 2021.
She is preceded in death by her parents, husband of almost 58 years, Bobby Gene White; sister, Eula Cason Whitten; brother, John Adair Cason; nieces Jami Hairston, Jennifer Hanson, and Kristie Marino and nephew, Joseph Scioneaux.
She is survived by her son, Hershel (Johnette) White of Sarepta, daughter, Cyndi Hair (Sonny) of Sarepta; grandchildren, Melanie (Josh) Pollard, Dustin (Danielle) Hair, Michael (Shannon) Hair, Julie (Michael) Merritt; great-grandchildren, Ryder, Ember, Aaron, Noah, Isabella, Roman, Gabriel, Tyler, Brooke, James, Maddox, and Jenson; great-grandchild, Gracelynn; sisters, Elaine (Richard) Baack, Louise Koske, Donna (Kenneth) Davis; brother, David (Pat) Cason, sisters-in-law Keiko White, Ann Davis, and Monty Thurman; and a special friend, Mary Helen Sikes.
Emogene graduated from Sarepta High School in 1953 as Salutatorian of her class. She worked several years at the Louisiana Army Ammunition Plant then went to school and became a Licensed Practical Nurse in 1974. Emogene worked at Schumpert Medical Center for 26 years, most of which was spent in the fast pace and excitement of the emergency room where she thrived on the unknown. She loved cooking for family gatherings, playing basketball, softball, golf, and especially bowling. She loved following her grandchildren cheering for them in whatever activity they were doing. She was a caregiver at heart and loved helping others.
Pallbearers were Doug Davis, Andrew Honea, Chris Honea, Johnny Dale Mouser, Gary Sexton, and John Cason. Honorary Pallbearer were Michael Hanson.
Special thanks to the Regional Hospice team and especially her nurse, Kellie Lewis; National Home Health and Stacia Britt; and her sisters, Stephanie Serna Compton, Harley Morgan, and Carlotyn Hoof.
In lieu of flowers, the family requests you donate to St Jude Children's Research Hospital, of which she was a faithful supporter.
Sign our online guest book at www.baileyfuneralhome.net

Bailey Funeral Home
Springhill, LA
318-539-3555