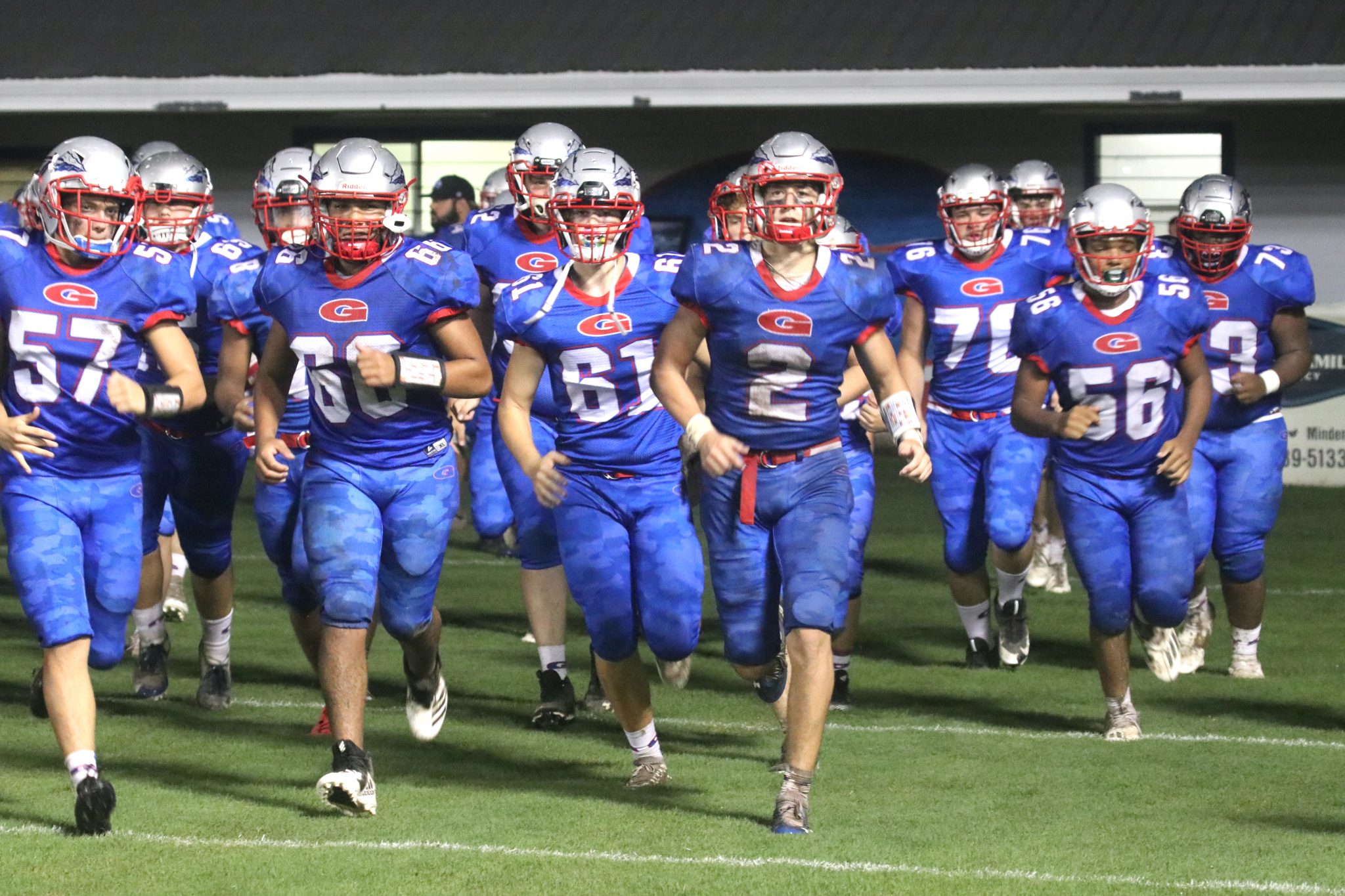 Surprised maybe. But not shocked, either.
That sums up the feelings of Glenbrook football coach David Feaster, whose Apaches have marched out to a 6-0 start and will look to remain undefeated when they play at Ringgold on Friday.
Glenbrook also owns the state's longest win streak with 12 straight victories dating back to a 51-6 win over the Magnolia School of Excellence on Oct. 1, 2021. Glenbrook's last loss came against Homer at home by the score of 36-21 on Sept. 24 of last year.
The Apaches showed flashes of greatness last season when they went 8-2 as a probationary member in their year playing in the Louisiana High School Athletics Association.
Glenbrook's only two losses last season came at the hands of District 2-1A foes Calvary Baptist and Homer.
This season the Apaches are undefeated through six games. They've outscored opponents 353-109 so far this season for an average win of 58 – 18 per contest.
Feaster might not have seen quite that kind of start coming, but he did have good feelings and high hopes heading into the season.
"I thought we'd be pretty good," Feaster said. "We only lost two seniors last year, so we have most of our guys back. We expected to get off to a good start but at the same time we knew we had kind of loaded the schedule up with Cedar Creek, 4A Bossier, and Delta Charter is a good school that's going to end up winning seven or eight games."
The Apaches defeated Cedar Creek 12-6 and Bossier 42-14. They beat Delta Charter 56-8 and Arcadia 53-20.
Throw in District 1-1A wins of 56-17 over Haynesville and 67-44 over the Magnolia School of Excellence and you've got a Glenbrook team that is ranked No. 8 in Class 1A by the Louisiana Sports Writers Association and stands at No. 2 in the GeauxPreps.com Division IV Football Playoff Power Ratings.
"We've stayed relatively healthy," Feaster said. "We've had very few penalties and turnovers and we've made very few unforced errors. That's what you see sometimes when you have a veteran ball club."
It's been an all-around effort for the Apaches so far.
"Everything's clicking on all cylinders," Feaster said. "Our offense is playing great. Our defense is playing really good football and have turned things up. Even our special teams unit is making plays everytime we play.
"So far, it's really been kind of a magical season."
Feaster said Glenbrook's defense has maybe made the biggest impact so far this season.
"There's a lot of experience on that side of the ball and it's showing," Feaster said. "We've got a lot of good senior leadership. We're tackling really well. (Defensive coordinator James) Thurman and his defensive staff are putting in great game plans and the players are just going out and executing on Friday nights.
"We're not making a lot of mistakes. We're getting to the balls. It was amazing to me in particular how we shut down Haynesville. Nobody had shut those guys down. For us to get that ball back time after time in the first quarter and go up 21-0 that quick was amazing."
Not that Glenbrook's offense didn't have anything to do with it.
"The offense is clicking, too," Feaster said. "That's the fun part of it. But it's really special when you can stop good offenses the way we've done so far this year."
Even with the very strong start his team has gotten off to, Feaster feels confident they'll stay focused on one game at a time and not have any mental slip-ups as they close out their final four regular-season games.
"The real trap games were Arcadia and Delta Charter, because Haynesville was sandwiched in between those two games," Feaster said. "But we didn't let down for Delta Charter, and after the Haynesville game we didn't rest on our laurels and try to cruise on in but beat Arcadia as well.
"Yes we've got a couple of more games before we play Homer and everybody knows what to expect from that team — those guys are fantastic. But so far our guys have done a great job of preparing for who's in front of them. We're realistic and don't lie to them and tell them we're playing Ringgold for the state championship. We haven't taken anybody lightly so far and I don't think that'll be a problem from here on out."