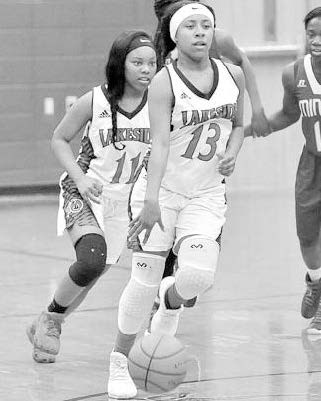 DOYLINE – There were three games on opening night of the Red River Chevrolet Bistineau Classic at Doyline High School.
From Webster Parish, the Doyline Lady Panthers and Lakeside Lady Warriors both took the floor with Doyline defeating Ringgold 64-6 and Lakeside falling to Mansfield 62-29.
The only other game of the night was played between the Red River High School and Mansfield High School boys teams, with the Bulldogs coming away with a 61-39 victory.
For the Doyline Lady Panthers, it was good to see coach Dustin Hayes and his team pick-up their first win of the 2017-18 season. They dominated from to opening tip and will meet the North Webster Lady Knights Friday at 5 p.m. in the Bistineau Classic girls bracket semifinals.
For the Lady Warriors, head coach Rendi Dillard and her team got a good look at one of their district opponents in a game that won't count against their district record.
The action starts back Thursday night at 5 p.m. with Haynesville and North Webster's boys, followed by Haynesville vs. Woodlawn in girls action; The Doyline boys and Magnolia compete in the nightcap at 8 p.m.
The tournament's championship games will be played at 6:30 (girls) and 8 (boys) on Saturday.