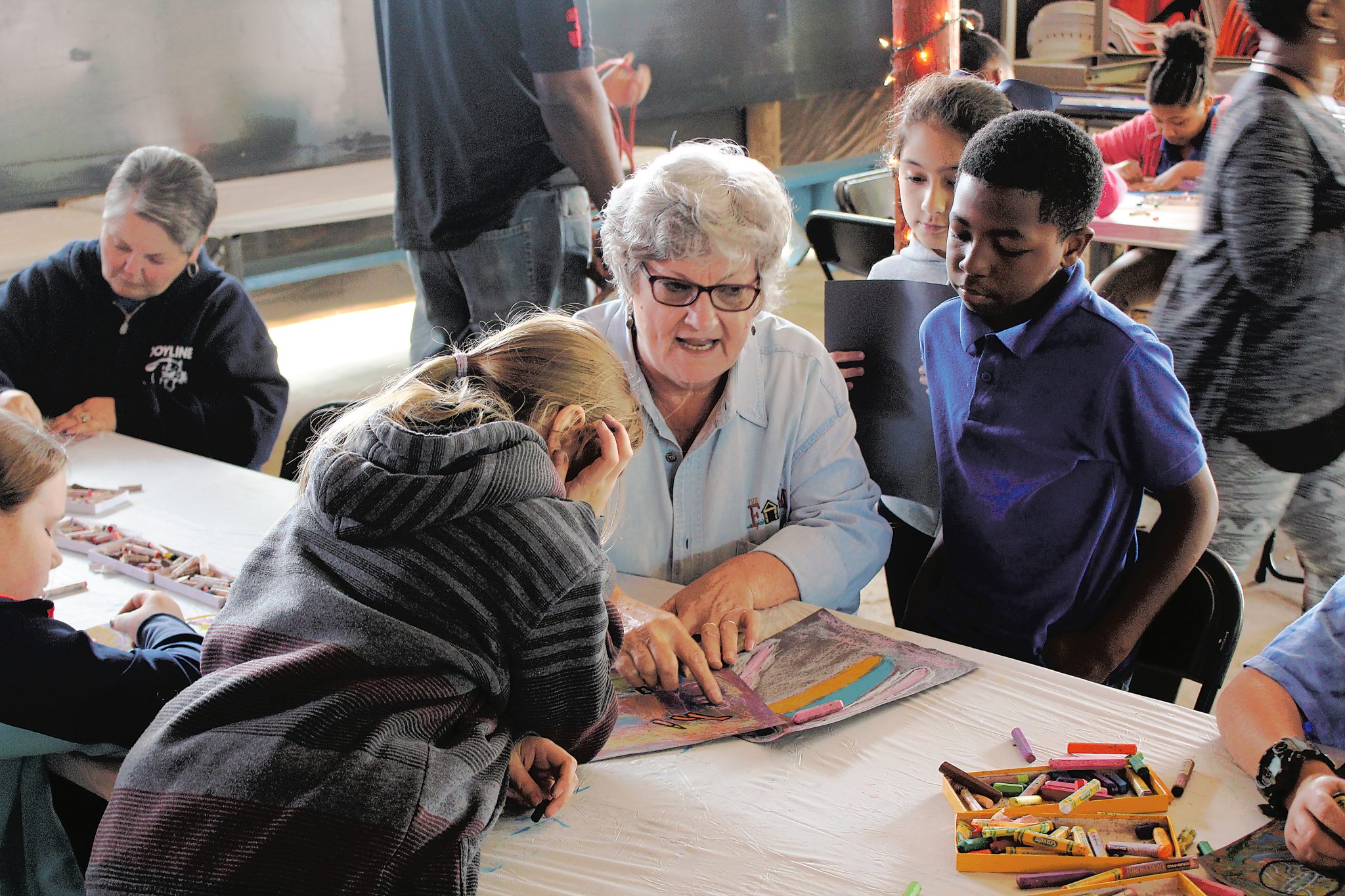 Passion has long fueled Chris Broussard's purpose in guiding children. As she steps down as chairperson of Cultural Crossroads, Broussard maintains high hopes that the organization will continue to provide art programs and encourage youth.
Her passion for art was ignited when as a child in France she toured the Louvre Museum and viewed the Mona Lisa.
"She spoke to me," Broussard said of the Da Vinci painting. "When you are in front of a piece of art, it picks you. You don't pick art; it speaks to you."
Broussard, a painter, is an artist of many mediums.
As an art teacher, Broussard feels it it important to be familiar with a variety of art forms.
"You can't have a gift if you don't unwrap it," she said. "Exposure to art provides the opportunity for self expression and opening your gift. As an art teacher, I want to expose students to the different ways they can open their gift."
Having art as an outlet has allowed Broussard to live a pleasant life. She said without the influence of cherished teachers, her life could would have been very different.
"Without them, I would have struggled to find myself," Broussard said. "There are people who have adverse childhood experiences, and I was one of those."
Broussard said a troubled child can more easily overcome obstacles with unconditional love, often provided by teachers and mentors, which sets the child on a path to success.
"That is what my passion is, loving others and providing children with opportunity," she said.
In 2009 Broussard was awarded Blue Cross Blue Shield of Louisiana's Angel Award. Last year, that distinction earned her an opportunity to compete with other awardees for a one-time grant.
Broussard wrote the grant to develop a program that would guide 30 at risk youth to success through programs at Cultural Crossroads.
Although she is stepping down as board chair, Broussard will remain active in the organization to see the Art and Soil project to completion.
Blue Cross Blue Shield hopes the new project spearheaded by Broussard and Cultural Crossroads will become a best practices standard for similar programs.
"This is a great opportunity to serve children and find out what works, what doesn't, make changes and develop something that can really help students open their gift and find success," Broussard said.
The success of Cultural Crossroads is in the safe hands of the current board and volunteers, Broussard believes. "The passing of the torch has come and I'm encouraged to see people getting involved," she said, noting that she will serve as a lifetime member of the board and has the opportunity to exercise a vote a meetings.
As a leader of the 25 year-old organization, Broussard has first hand experience she hopes will help others support their passions.
"Support your passion locally with time, money, words and actions," she said. "Be a champion. Be selfless with your talent and resources."