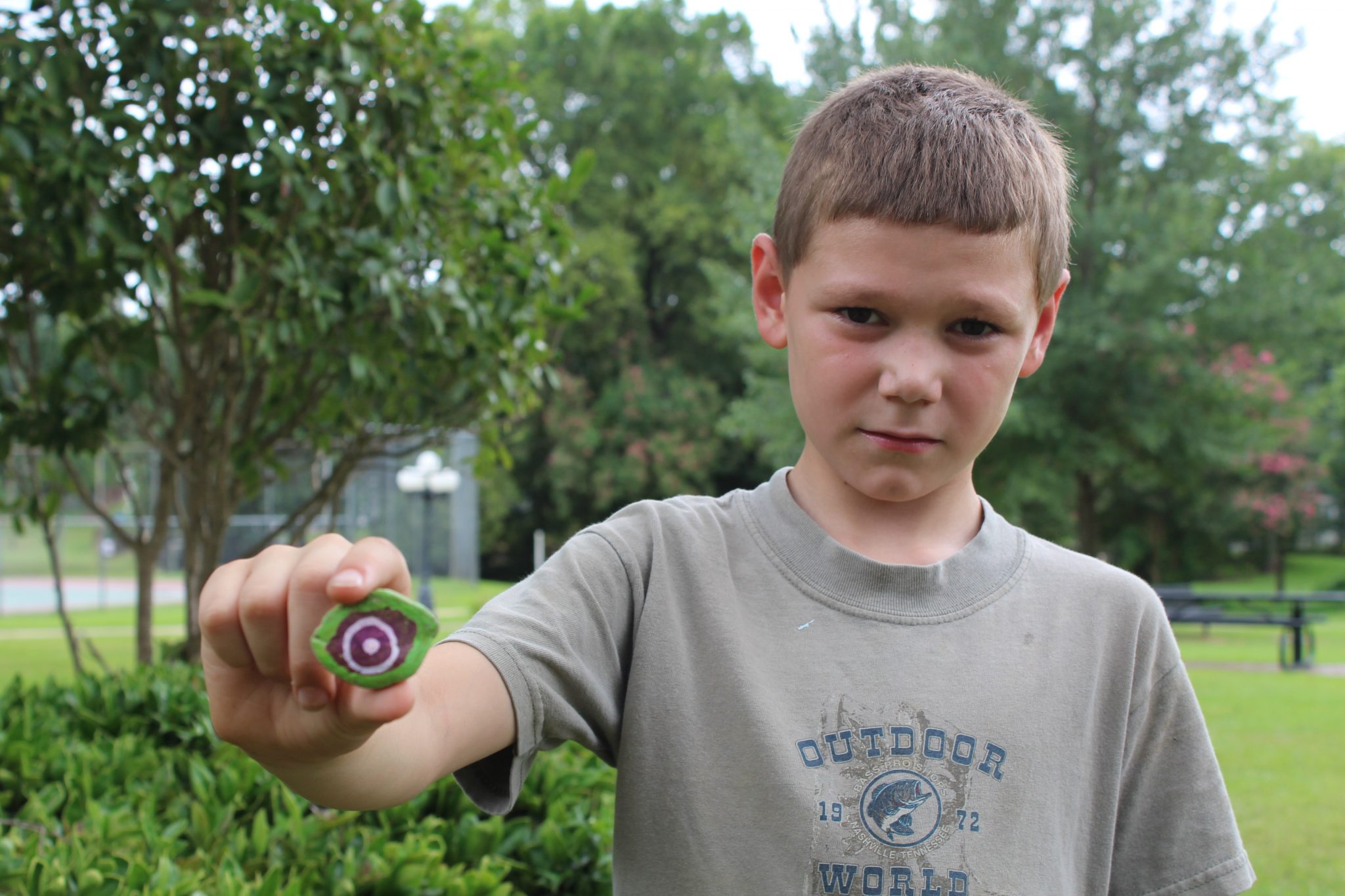 It has become the new craze around Minden, and everyone is getting into the spirit of painting rocks with cute, funny or inspirational messages and hiding them for others to find.
The #318 PRH Painted Rock Hunt Facebook page shows many children and families painting, hiding and relocating rocks they've found. Businesses are getting into the spirit as well.
Stephanie Barnette, president and CEO of the Minden-South Webster Chamber of Commerce, said she knew about the rock painting and as it hit the Minden area, it became a way for families and businesses to connect and support each other.
"We thought it was a good way to bring the community together to promote something positive and get out moving," she said. "For us, hopefully people will get out into the community and see the different businesses hiding rocks and go in and shop for a little bit."
She said it's a fun way to give children something positive to do and for families to do something together.
Amanda Rowell, marketer for Professional Home Health Services, said painting and hiding the rocks is a marketing tool for them. It gets their name out there and lets people know where they are located. More importantly, it's a way for their business to be involved in their community and show people they care.
"I just started seeing painted rocks all over Facebook and I looked into it further," she said. "I saw that it was getting families out of the house and spending time together and I wanted to be a part of contributing to that. What I like about it is it's fun and inexpensive. And no matter what your income, you're able to participate and have fun, and that's what it's about."
Here's how it works. Find a rock and paint it with something inspiring, cute or funny.
"The goal is simple, to promote fun and creativity for our children and those young at heart," according to the description on #318PRH. "…If you find a rock, snap a photo and add it to this group. Then take the rock to a different location and hide it."
Angela Glasscock, a Webster Parish teacher, said it is a fun way to spend time with her children and to explore her artistic nature.
"I've always been kind of artistic and the timing was right," she said. "During the summer, I can spend a little bit more time letting my creativity out, and I enjoy drawing. My boys enjoy painting, and they'll give me some ideas, and we'll just do it as a family."
They sat down after supper Sunday night, and painted several different rocks, she said. They've hidden some at Turner's Pond, at the gazebo at Jacqueline Park in downtown Minden, at Academy Park and other places where the public can go.
"I like it because it gets families doing something together," she said. "We all have such crazy busy schedules, and it's easy to say when I'm busy, 'Ok, you kids go play your video games,' or whatever, and this kind of thing gets you interacting more with your family. For my boys, they like to compete with each other to see who will find one first. I also like that it brings a little bit of happiness to people."
Sometimes it's not about the big things, she said. It can be something as simple as an inspirational message on a rock to bring a smile.
"I just think it will bring a little happiness to somebody, and I like to see where they are going to go," she said.