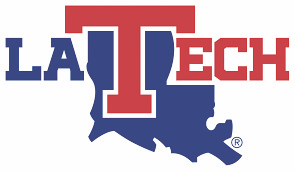 MIAMI — In an extreme tale of two halves, Louisiana Tech held off FIU on Saturday night in an 86-82 victory inside the Ocean Bank Convocation Center.
Both teams struggled to score in the first half as LA Tech (17-6, 8-3 C-USA) held a 30-25 advantage over FIU (13-10, 3-7 C-USA) at the midway point.
The game completely flipped in the second half.
Every time the Panthers drained a shot from 25 feet out or got an alley-oop dunk to ignite the crowd, the Bulldogs had an answer.
When the Panthers cut it to one at 49-48, Keaston Willis and David Green answered with back-to-back 3-pointers. When FIU cut it to within one point again at 62-61, it was Kenneth Lofton, Jr. who had the answer this time and sparked a quick 8-0 run to force the home team to call a timeout.
FIU made another run, and another, and another, cutting the deficit to one yet again at 80-79 with 45 seconds left. But it was Junior again who finished with an old-fashioned three-point play to go back up four. And in a half that had few defensive stops, the Bulldogs got a couple of them in the closing seconds — a steal by Exavian Christon and Lofton pulling down his 13th rebound on the other.
Lady Techsters 81, Rice 62
The Louisiana Tech women's basketball team has now won five of their last six, including three in a row, with an all-around performance to beat Florida International 81-62 inside the Thomas Assembly Center in front of a pinked-out crowd Saturday afternoon.