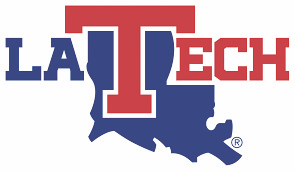 HATTIESBURG, Miss. — Louisiana Tech made winning plays down the stretch to come away with a 76-62 victory over Southern Miss, sweeping the two-game series on Sunday afternoon inside Reed Green Coliseum.
In a game that had 11 ties and eight lead changes, LA Tech (15-3, 6-0 C-USA) was up by three with five minutes remaining.
The Bulldogs proceeded to finish the game on a 16-5 run, including scoring the final nine points of the game to extend their winning streak to seven and remain unbeaten in conference play (best start to C-USA in program history).
Kenneth Lofton Jr. led Tech with a game-high 23 points. Willis and Cobe Williams joined him in double figures with 14 and 12 points, respectively. USM was held to 32.8 percent shooting for the game. DeAndre Pinckney and Tyler Stevenson each registered 21 points.
• GRAMBLING — The Grambling State University men's basketball team handed Southern University their first Southwestern Athletic Conference loss with an 83-77 victory at Willis Reed Court at the Fredrick C. Hobdy Assembly Center on Saturday afternoon.
GSU's Cameron Christon banked in a clutch 3-pointer with 1:16 left to give the Tigers a six-point lead at 77-71. Christon finished the night with 23 points, including an 11-for-11 performance at the free-throw line.
• GRAMBLING — The Grambling State University women's basketball team got back on track with a 55-46 home victory over archrival Southern on Saturday afternoon.