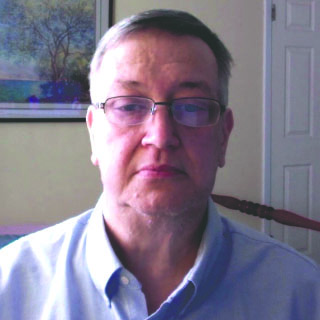 I have often been asked why Minden has no visible signs to recognize us as the hometown of Governor Robert Floyd Kennon. It isn't as if every community in Louisiana can lay claim to a governor as a native son. Since statehood, forty-three men and one woman have been elected governor of Louisiana. (Thirteen other individuals have held that office by other means such as assuming the office when the sitting governor was removed or died, or through appointment during Reconstruction.) So having a governor is something unique to be proud about. While I cannot explain why more about Kennon isn't mentioned locally, I can use my next two Echoes of Our Past to tell you a little bit about the Chief Executive of Louisiana who called Minden home. If you want more information, I encourage you to read the definitive biography of Kennon, Robert Floyd Kennon: Reform Governor, written by the late Dr. Doris Dorcas Carter of Minden, who was Professor of History at Grambling State University. Much of the information I cover in today's column is discussed in greater detail in her work.
Robert Floyd Kennon was born on August 21, 1902, to Floyd Kennon and his wife, Annie Laura Bopp Kennon. His ancestors on both sides represented important segments of the first settlers in our area. The Kennon family's ties to the area began when Thomas Kennon and Lucy Brodnax Kennon came to Louisiana from Georgia in 1838. The Kennons had been prominent in the life of Georgia, North Carolina and Virginia since the early 1700s. In fact, Major William Kennon, who moved the family from Virginia to North Carolina, signed the Mecklenburg Declaration of Independence, which is considered one of the events that helped inspire Jefferson's Declaration of Independence. Thomas Kennon eventually settled in the area of Dubberly. Being in that location actually gives three parishes some claim on the Kennon line. When the family arrived in Louisiana, the land was in Claiborne Parish. Later, when Bienville Parish was formed in 1848, the family became residents of that parish without having to move. The same thing occurred in 1871, when the northeastern part of Bienville Parish became part of the new Webster Parish. On his mother's side, Bob Kennon was descended from the settlers of the Germantown Colony. His ancestor, John Bopp, served as business manager of the colony and managed the Germantown store. Laura Bopp attended the Minden Female College, and in fact was the valedictorian of one of the last graduating classes of that school in 1889.
Bob Kennon was the fifth child born to the Floyd and Laura Kennon, and shortly after his birth the family moved from the home in the country to Minden, where Floyd opened a grocery store. That store would be in business in Minden on Main Street for many years. During Robert Kennon's term as governor, Floyd was appointed to the Webster Parish Police Jury in 1953, to fill the unexpired term of W. Matt Lowe. As a boy in Minden, Bob Kennon was active in the Boy Scouts, attaining the rank of Eagle Scout and attended the local public schools, graduating from Minden High School in 1919 He then went on to LSU, where he began a life-long association with his roommate, Graydon K. Kitchens, Sr. Kitchens would later be Kennon's longtime law partner.
At LSU, Kennon defined the phrase "Big Man on Campus." At the conclusion of his freshman year, he received recognition for the highest academic record in the entire university. Active in the then mandatory ROTC program, he became Captain of his company. In social affairs he was Vice-President of the Interfraternity Council. Kennon worked on the school newspaper and was a member of the debating team. Despite weighing barely 150 pounds, he played center on the LSU football team for two years, earning one varsity letter. His greatest athletic success came in tennis. He helped organize LSU's first tennis team and was one of the first two lettermen in that sport.
After graduating from the university in June 1923, Kennon enrolled in the LSU Law School, and graduated from that institution in June 1925. The next month, July 1925, he passed the bar examination and was admitted to the Louisiana Bar, just short of his 23rd birthday. Returning to Minden, he set up a law practice and immediately set his eyes on a political career. On April 13 1926, at the age of 23, Kennon defeated incumbent Minden Mayor Connell Fort and became the youngest Mayor in the United States. His time in office locally was marked by growth and change for Minden. The week prior to his election, the community had officially been approved to change its status from town to city and that spirit marked his two-year term. One highlight of his time in office was a visit to Washington, D.C. where he had the opportunity to meet President Calvin Coolidge. Upon his return, the Minden Tribune of February 27, 1927 reported the local mayor had a long conversation with the taciturn Coolidge. The paper said the conversation consisted of "three words from Cal, none from Bob." Upon completing that single term as Mayor, Kennon declined to run for reelection. He was also serving as commander of the local National Guard Company and wanted to devote more time to his new legal partnership, Kennon and Kitchens. In addition, he had higher political ambitions in mind.
In 1930, Kennon resumed his political career, defeating Arthur Wallace of Bossier Parish to become 26th Judicial District Attorney. Soon after winning the office of D.A., Kennon married Eugenia Sentell, daughter of a prominent Bossier Parish family. Mrs. Kennon was a graduate of Louisiana Tech and had been working as a Home Economics Teacher. She gained a reputation as a wonderful hostess and her friendly and outgoing manner made many friends for her husband. Mrs. Kennon's brother, Dr. C. S. Sentell moved to Minden and opened a clinic and a medical practice and soon became one of the most influential leaders in the local medical community.
Robert Floyd Kennon would serve as D.A. for 11 years. During those years his office handled many significant cases that involved public officials and those sharing the public trust in addition to the usual litany of crime faced by a District Attorney. Some of his decisions while serving as D.A. seem to be questionable when examined from the perspective of today. He chose not to seek indictments in several high profile cases, where the evidence, at least to the public eye and the eye of history, would seem to indicate prosecution was necessary. However, the decisions may very well have been right for the time, as Kennon's popularity grew during his time in office and he became a popular and powerful political figure not only in Webster Parish but in the state of Louisiana. His influence in the state was heightened by his service in the National Guard, where his rank of Lieutenant Colonel made him among the top officers in the entire state and by his participation in the Masonic Lodge, where he became the Most Worshipful Grand Master of Louisiana Masons in 1936.
The statewide contacts and recognition he gained from these posts of responsibility marked the Minden resident as a political force to be watched. Kennon capitalized on his growing recognition in 1940, when he entered the race to become a Justice of the Second Circuit Court of Appeals. He was challenging incumbent Judge Harmon C. Drew of Minden, and would also face another formidable foe in Judge E. L. Walker of the 3rd District Court in Ruston. With the candidates coming from such a small area, including two from the same town, the campaign proved spirited. When the first primary was held in September 1940, Kennon ran first with over 46% of the vote, nearly winning a stunning first primary victory. The runoff campaign against Judge Drew, who had received 30% of the votes in the primary saw even tougher campaigning as the two men from Minden eventually settled down into what could only be described as a "mud-slinging" contest. A key point raised by Drew was that in Bossier and Webster Parishes, where Kennon was D.A. and best known, he had lost to Drew, and been supported by only 37% of the voters. When the runoff votes were cast in October 1940, Kennon won the election by a margin of 9,000 votes, but still did not carry either Bossier or Webster Parish. The seat on the Court of Appeals would not become vacant until January 1, 1942, and it was expected that Kennon would serve out his term as D. A.; however, on January 5, 1941, he was called to active duty along with other National Guard members. He resigned as District Attorney and went into active duty. This stint on active duty would last until 1945, and Drew would continue to hold his seat on the Court until Kennon returned from World War II in Europe.
During the war, Kennon served on the General Staff of the 9th Army, which was involved in the major campaigns in Western Europe after D-Day. His work during the war did not involve active combat or a field command. Soon after the end of the war in Europe in May 1945, Kennon was discharged and allowed to return to Louisiana and finally take his seat on the 2nd Circuit Court of Appeals he had been elected to nearly five years before.
In post-war Louisiana, Robert Floyd Kennon became a "hot" commodity. Still only 44 years old he had now served as a Mayor, District Attorney, Court of Appeals Justice and been a high-ranking officer in World War II. Various groups in Louisiana politics began talking to the Justice about seeking higher office. Louisiana was still divided into two political parties, the Longs and the Anti-Longs, and Kennon became one of the most talked about candidates for the Anti-Long faction. In 1948, Kennon twice challenged the Long machine in election campaigns. In the primary election for Governor, the Minden politician ran third behind front-runners Earl Long and former Governor Sam Jones. Disappointed in his showing, it was nevertheless a strong entry into statewide races for the Minden judge. Kennon mounted a second statewide campaign that same year, when U.S. Senator John Overton died requiring a special election to fill the seat. His main opponent in this race was political newcomer, Russell B. Long, son of the Kingfish Huey Long. The race proved to be a surprisingly close contest. Despite the power of the Long name, Russell Long was considered by many to be too young to enter the political fray at the level of U.S. Senator. He was only 29 and in fact would not be old enough to enter the Senate by the time of the election. He would reach the necessary age of 30 between the time of his election and the date for taking office. Kennon used his more than 20 years of political experience as a campaign issue, along with the traditional drive to prevent the Longs from expanding their power. When Election Day came, Kennon lost by about 11,000 votes out of over 500,000 cast.
As the election of 1952 drew near, it became clear that Bob Kennon was among the names mentioned most frequently as a leading contender. In next week's Echo of Our Past, we will look at that election that put Minden's native son into office as Governor of Louisiana.