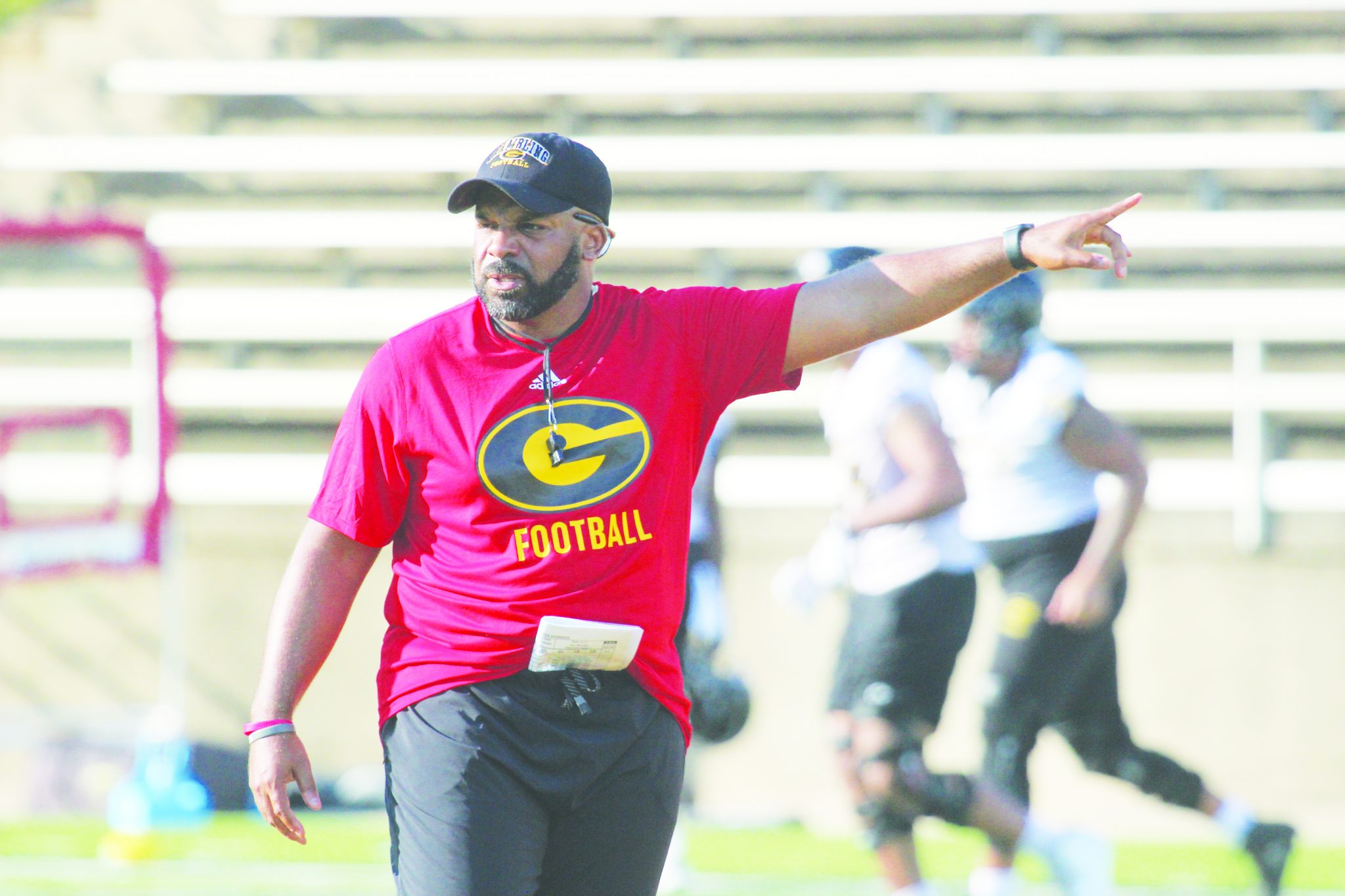 The Grambling State football team will harken back to the heyday of Black College Football this weekend as the G-Men take on Tennessee State at in the Black College Hall of Fame Game Thomas Benson Stadium outside the Pro Football Hall of Fame in Canton, Ohio.
Gametime is set for 3 p.m. Sunday and will be broadcast live on the NFL Network.
Grambling and Tennessee State rank one and two, respectively, in number of all-time HBCU national championships with GSU earning 16 and TSU capturing 15. The two programs also have sent the most former players on to play professional football, with more than 200 former G-Men taking the next step while Tennessee State has had 121 NFL draftees in its storied history.
The G-Men have won the last five meetings and hold a 22-18-1 all-time lead over Tennessee State, winning 49-14 in the most recent matchup in 2002.
GSU head coach is not only excited about finally returning to the field for a fall football game, but also for the opportunity that will be presented to his team this weekend.
"It's really good for our program," Fobbs said. "The chance for our players to walk through the Hall of Fame, where there are so many great football players who made their mark in pro and college football is amazing."
Four former G-Men — defensive linemen Buck Buchanan and Willie Davis, defensive back Willie Davis and wide receiver Charlie Joiner — are members of the Pro Football Hall of Fame.
"That's part of the history lesson we want to teach our players. That's something we talk to them about all the time — the number of Grambling players who moved on to play professional football. It will be great for our guys to see not only our hall of famers, but some other guys who played collegiately against Grambling."
"It's also a chance to play in a major venue. When you come to Grambling State University to play football, you're going to play in your share of nice, large venues. The opportunity to play on national television is something that always happens here and we're looking forward to putting our kids on display. "
Fobbs knows heading in the game itself won't be easy, especially with so many unknowns his G-Men will be facing in new TSU head coach Eddie George, a former standout pro running back and College Hall of Famer that has never coached before.
"It'll be tough, but not necessarily just because of Coach George," Fobbs said. "Anytime you go into a game against a Week One opponent with a new staff, it's really tough. You try to exhaust every option you have to find out where all the coaches have come from and what those teams have done as far as schemes, play calling and that kind of thing. We do know that the Tennessee State coordinators (offensive coordinator Hue Jackson, former head coach of the NFL's Cleveland Browns, and defensive coordinator Brandon Fisher, a defensive analyst for Auburn last season and son of former NFL head coach Jeff Fisher) are going to do certain things and that we're going to have to stop them."
Fobbs has put the COVID-shortened spring 2021 season, in which the G-Men went 0-4, in the past and says his offense will look significantly different than it has in recent seasons.
"We're totally different up front," Fobbs said. "We're a totally different offensive line. We're a lot more physical and a lot more dominant. What we're doing offensively really compliments our talent. Our offensive coordinator (Eric Marty) is doing an awesome job of making sure he puts our players in the right situations and really exposes what we do well."
Look for GSU to play both Elijah Walker and Aldon Clark at quarterback with a heavy dose of a rushing attack featuring a versatile running back corps including former Arcadia standout CJ Russell, Keilon Elder and small but powerful and shifty Darquese Brutton.
Fobbs said things will look much the same on the other side of the ball with a focus on a combination aggressive and intelligent play.
"Defensively, we're still an attacking, strong defense that likes to fly around to the football. We try to make sure to take care of the run on first and second down and really get after the quarterback on third down."