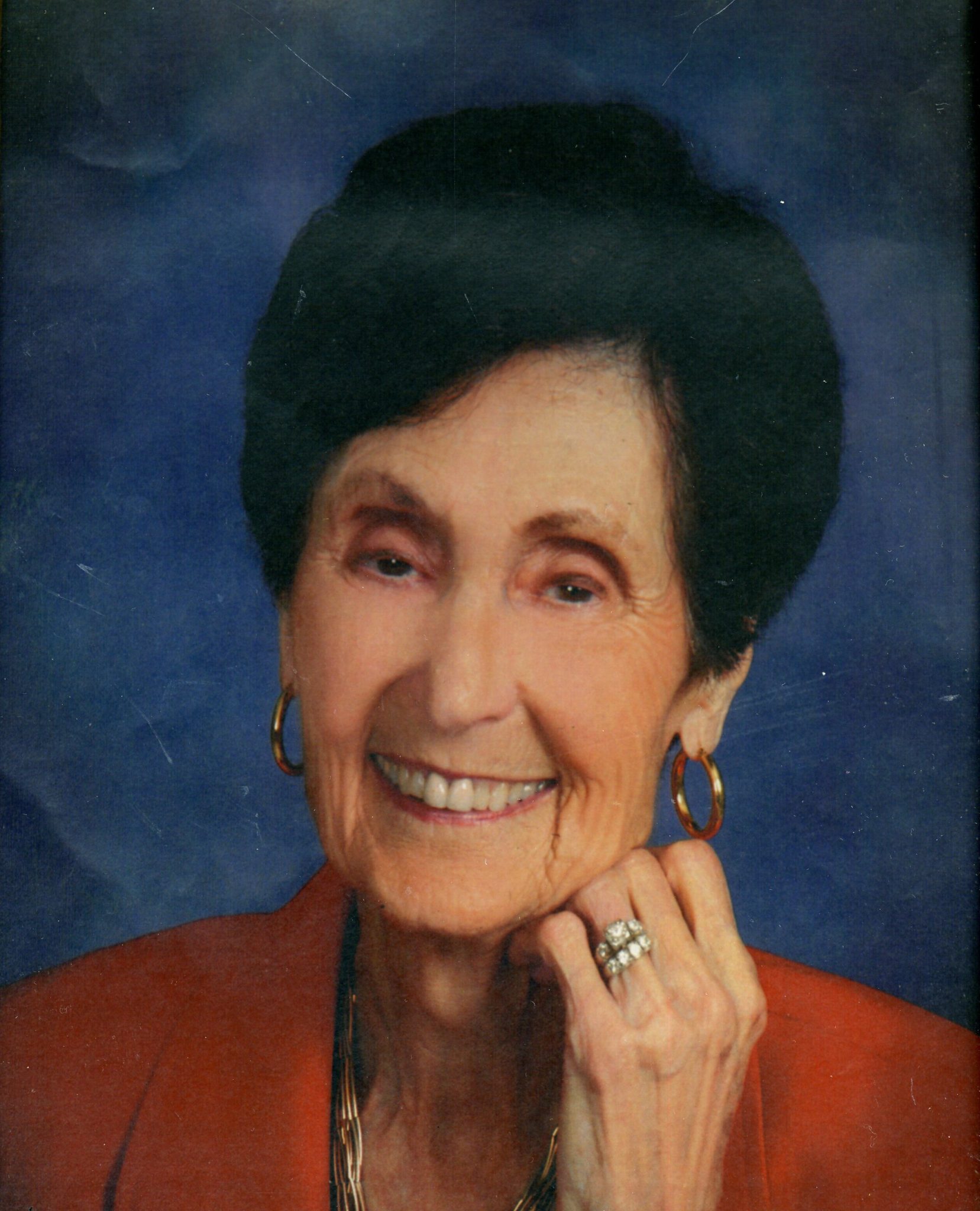 Gladys Loriece Cox went home to Jesus on Sunday, November 28, 2021, at age of 90. A celebration of her life will be held on Wednesday, December 1, 2021, at 1:00 p.m. at First Baptist Church in Cotton Valley. A graveside service will follow at the Cotton Valley Cemetery. 
Loriece was born to Warren and Nellie Young on April 5, 1931, in Dodson, Louisiana. As a child, she remembered a school bus driver asking the children on her bus if they would like to go to church. She, her brothers, and sister would ride the school bus to church. This act of kindness was the beginning of a long life with the Lord and His church at the center of it. 
Loriece met her husband, Clarence "Cat" Cox in 1949 on a blind date. They married on April 9, 1949, and went on to have two children, Naomi Cox Coyle and Ouida Cox Garner. Clarence and Loriece were married 72 years. After the children were born, Loriece graduated from Cotton Valley High School in 1958. 
In addition to being a dedicated and loving mother, Loriece worked for Thiokol for 33 years. She served as a Town Alderman for the town of Cotton Valley for 8 years. She served the First Baptist Church as church secretary for 47 years, sang in the church choir, taught Sunday School, and worked in Vacation Bible School. Throughout her entire life, she held an unwavering faith in God, which she shared with those who surrounded her. 
Loriece is preceded in death by her mother, father, brothers, and sister. She is survived by her husband-Clarence "Cat" Cox, her daughters-Naomi Coyle and Ouida Garner, two grandsons-Doug Coyle and his wife Sheli and Bryan Coyle and his wife Deena, five great grandchildren-Luke Coyle, Logan Coyle, Embeth Coyle, Landon Coyle, and Reagan Coyle.
The family would like to thank all the people who helped to make her journey to heaven easier.
In lieu of flowers, the family suggests that memorial donations be made to First Baptist Church, Cotton Valley, LA 71018.
Rose-Neath Funeral Home
211 Murrell Street
Minden, Louisiana 71055
(318) 377-3412