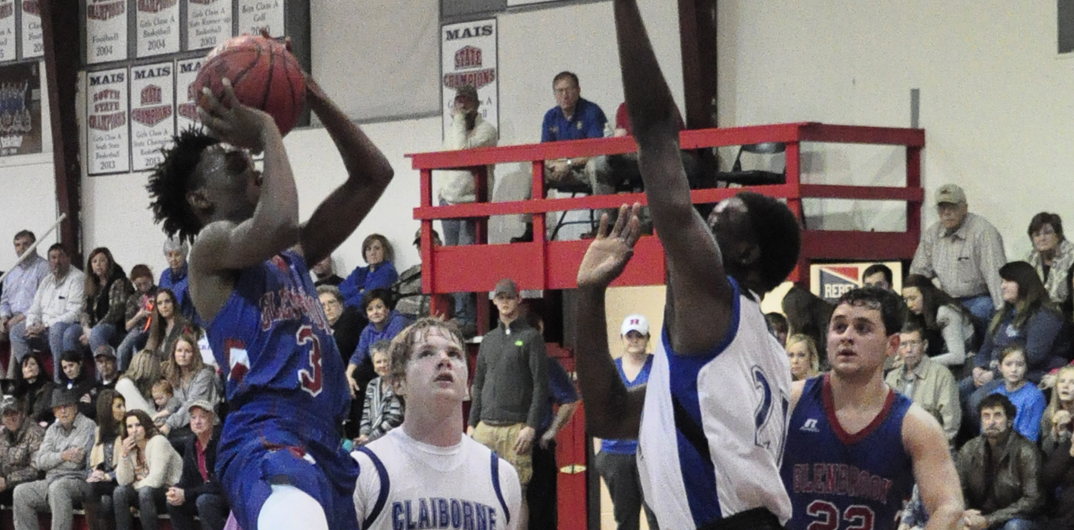 HOMER – The Glenbrook Apaches played like a team desperate for a win, and they were. However, fate would not allow it on this night, as the Apaches traveled to Claiborne Academy and came up short, 65-55.
Glenbrook trailed by as many as 16 in the game but managed to cut Claiborne's lead to 59-53 with 1:40 to play. That's as close as it got, as the Rebels closed out the game with a pair of easy layups off the Glenbrook full-court press.
"We just dug too deep of a hole," Glenbrook head coach Jeff Dalton said. "We played a really good second half, but Claiborne made plays late in the game when they needed to. I told the guys after the game I was extremely proud of their effort tonight."
Da'maza Robinson had 16 points to lead the Apaches, followed by Joseph Windham with 14, Cade Conterez with 12 and Garret Sanders with 12 points and 14 rebounds.
Lady Apaches
The Glenbrook Lady Apaches found themselves in a barn-burner against the Lady Rebels for the second time this season, and for the second time, they came up short, this time by a score of 39-35.
Claiborne jumped out to an early lead, but Glenbrook settled in and was able to tie the game at 19-19 going into halftime.
The second half was back and forth with both teams fighting for position down low and fighting for loose balls on the floor.
"I thought our girls did a great job overall," Lady Apache head coach Rendi Dillard said. "We just could never secure the lead. CA did a good job of speeding the game up and causing turnovers on our end. They have a very quick team."
Free throws played an important role as Glenbrook squandered several chances at the charity stripe in the second half and ended up falling by just four points.
Kate Marvin led the Lady Apaches with 10 points and Carsin Spurlock had nine in support.
Glenbrook will take on River Oaks at home in the final game of their district slate on Friday.