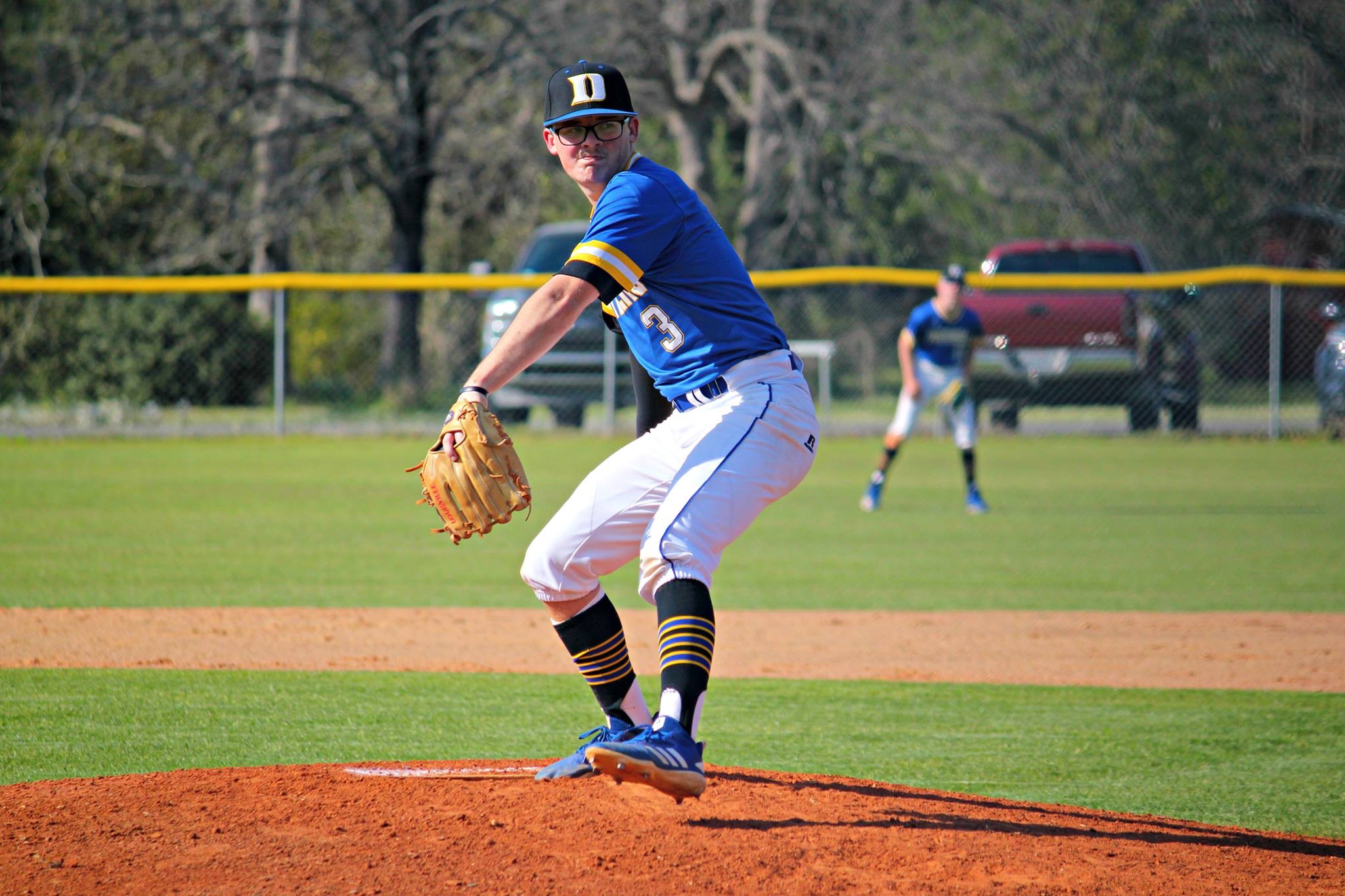 Doyline finished their regular season 21-7 thanks in large part to some dynamite chemistry.
The Panthers begin their playoff journey today as the #8-seed in Class B.
Doyline will play host to #25 Negreet at 6 p.m. in Doyline.
The Panthers have a number of star players on their roster.
Trey Ware, Hayden Engel and Jake Pepper are all batting over .400 this season.
Kyle Spears and Josh Longstreth have been outstanding on the mound for Doyline, combining for ten wins this season while maintaining an ERA under 3.50.
But the gem of the season has come in the form of a transfer from Haughton: third-baseman Hunter Carter.
Heading into tonight's game, Carter is batting an astonishing even .500 from the plate to lead the Panthers in hitting.
It would have been hard to believe just one year ago that Carter would be leading this team into the playoffs. Carter sat out his entire junior season after transferring from Haughton.
"It was aggravating," Carter said. "I didn't get to help my team out. I had to watch things go down that I thought I could have helped with."
Doyline coach Colby Martin didn't see it that way. He saw Carter on the bench, cheering his teammates on, and began crafting a role for him then and there.
"That whole time that year, he was a great teammate by always cheering on his teammates and trying to encourage them to play hard," Martin said.
"It would have been really easy for him to be bitter about having to sit out the whole year."
Martin said he knew during that season what kind of player Carter could become.
"That's when I knew Hunter was a special kid, and exactly the type of guy I want on my ball teams," Martin said.
"It has been an absolute joy to see this kid who had to take a year off have such a successful year defensively and with the bat."
Carter is soft-spoken, genuine and nice off the field. He is "chill."
Carter said he enjoys regular teenage stuff: hanging with friends, listening to music, etc.
But, his focus seems to be entirely on the baseball diamond.
That focus has made him one of the most lethal bats in Webster Parish this season.
He watched from the bench last season as Doyline took a thumping in the first round of the playoffs by Mount Hermon.
The Panthers, led by Carter, have worked an entire year to be a better team than that one.
"I thought we would be a 20-win team for sure," Carter said. "Last year I saw we had the pieces to be very good. We just needed a building year. This team, I know we can make it deep into the playoffs."
Carter played travel-ball with the Doyline players growing up, so creating chemistry as a transfer wasn't a big deal.
"You have to trust each other off the field just like on the field," he said. "That type of stuff creates chemistry. Our team has great chemistry."
That sort of dynamic has worked wonders for Carter and the Panthers.
They have a solid chance of cruising to the quarterfinals, where they would most likely take on #1 Pitkin.
"Class B is insanely competitive this season," Carter said. "But, we can beat any team in the state, I really think so."
With all of the individual success he has achieved in one season at Doyline, Carter has remained focused on one team goal.
"I think we'd have to make it to Sulphur for me to be okay with this season."