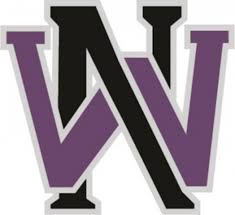 Hart, Malone lobby for NWHS soccer team
By the beginning of August, many Louisiana sports fans have football on the brain. However, it was soccer that became the hot topic at the Webster Parish School Board meeting Monday night, particularly the possibility of establishing the sport at North Webster High School.
After previously having what he described as "negative" conversations with NWHS principal Jeff Franklin, Springhill native Jerry Hart came to the school board to petition support in making a soccer program a reality.
"I'm just asking for your help to see what we can do as parents and concerned citizens to bring another sport that's healthier than any other for our kids," Hart said.
Paul Malone, president of the Springhill-based Northwest Louisiana Youth Soccer Association, has joined Hart in supporting a potential NWHS team.
"A couple years ago several of our players started a petition for a [soccer] team at North Webster, but despite all the signatures and support we really didn't make it past the front door," Malone said. "And it was a real shame. We had some players, who have since graduated, who had the skills, potential, and desire to possibly earn scholarships in the way of soccer. Some that I have now still possess that desire. But without an actual high school-based team, it's pretty much an impossibility here."
After previously discussing the subject with Hart and Franklin separately, Superintendent of Schools Johnny Rowland said he wanted to clear up a few rumors on this issue for the public.
"One thing I wanted to address is this misnomer that it was said at some point in the past that there would never be soccer in Springhill," Rowland said. "That's just not true, and after talking to Mr. Franklin, he is not at all opposed to evaluating the possibility of getting a soccer program at North Webster High School."
Hart said the youth soccer league has 120-175 participants every fall, and there are at least 18 NWHS students who have confirmed they would play on the team. He also said sponsors are already lined up to pay for uniforms, equipment, and other expenses.
"We have the players to play, and we have the money to buy the uniforms and equipment," he said. "We just need your help getting it approved."
Soccer is the most popular sport in the world, with about 3.5 billion estimated fans, 250 million players, and over 200 participating countries and dependencies.
School board members agreed soccer would be a viable addition, but they said more details must be addressed before an answer can be reached. They also said the final decision lies with the NWHS administration.
"I'm excited when you say you want to add it, that's good to offer the kids another opportunity to participate in sports," said Malachi Ridgel, representing District 2. "I am concerned about the details that need to be worked out, like the financial situation."
Malone said while he and Hart already have many logistical pieces in place, they could not produce all the answers needed until they knew they could achieve approval in the first place.
One of the recurring questions was the issue of coaches and the fact that perhaps no coach at NWHS could adequately coach soccer. Some solutions included using non-faculty coaches or designating a faculty "sponsor" who would officially oversee the team while a volunteer does the brunt of the coaching.
"I'm sure Mr. Franklin is not in the position to take one of the coaches they're paying and assign him to the soccer program, because they're already stretched pretty thin," said Jerry Lott, board member for District 11. "I don't think this board is going to go around the principal of the school. That's part of his job description. Your key to getting soccer is to have an administrator that supports this program and wants to pursue one of those two options."
Rowland closed the roughly forty-minute-long discussion Monday night by asserting that Franklin is open to considering adding soccer but simply needs to know more details. He said meetings between himself, Franklin, and Hart will take place in the near future.
"These are discussions we need to have," Rowland said. "The word from Mr. Franklin is he is not opposed, but there are questions that need to be answered and worked out instead of jumping into it before we have all the logistics worked out. We all feel that the more we can offer the kids the better."
Maria Gonzalez contributed to this report.