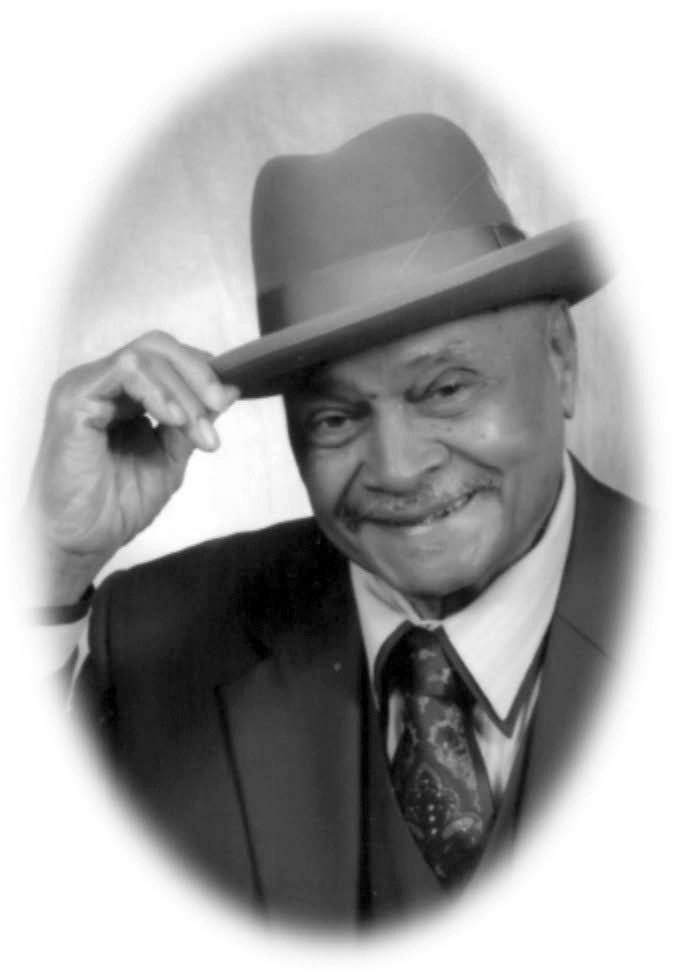 Ivory Hawkins, Sr. or "Brother," as he was affectionately called, was born July 16, 1925 in Webster Parish to the late Willie and Lula Belle Terrell Hawkins.
He united with the Mt. Comfort Baptist Church at an early age. Brother Hawkins served faithfully for over 70 years in several of the church's ministries — Usher Board, Choir, Sunday School, Deacon Board, Chairman of the Board, and Bus Ministry.
He was united in holy matrimony in 1942 to the late Leola Dillard.
In the latter part of his life he united in holy matrimony to Jewelleyn Woods, to whom he remained married until his death.
During his professional life he had the honor of protecting and serving his community as the first African American city policeman in Minden, LA. He continued his career in law enforcement as a dedicated Webster Parish deputy Sheriff for years. He also drove bus for the Webster Parish School system.
Although he retired from his jobs in public service, Ivory Hawkins never retired from helping others. For over 20-plus years he devoted his time to volunteer service at the United Christian Assistance Program (UCAP) impacting many lives in area communities.
He is preceded in death by his son, Lindsey (Champ) Hawkins.
He leaves to cherish his memory his wife, Jewelleyn Hawkins; his brother, Hayward Hawkins of Perris, California; and his sister, Geraldine Taylor of South Bend, Indiana., his children, Rev. Billy J. Hawkins (Cynthia), Ivory Hawkins, Sr., Sherry Breedlove, Bobbie J. Hawkins, Carol Haw-kins, Linda Flournoy, Helen Walters (Barry), Patricia Hawkins, Earnest Hawkins (Stephanie), Rodney Rogers (Theresa), Keshia Grider (Tyrone), Beverly Green (Johnny); four stepchildren, Bruce Reed (Linda), Audrey Flournoy (Richard), Rev. Robert Reed (Shenetha), April Thomas (Eric), all of Minden, LA.
Children, 13; Grandchildren, 67; Great Grandchildren, 89; Great-Great Grandchildren, 30; A host of nieces, nephews, other relatives, and friends.
He will also be greatly missed by his extended family at the Webster Council on Aging, where he was a ray of sunshine, bringing laughter, hope, and joy to many.