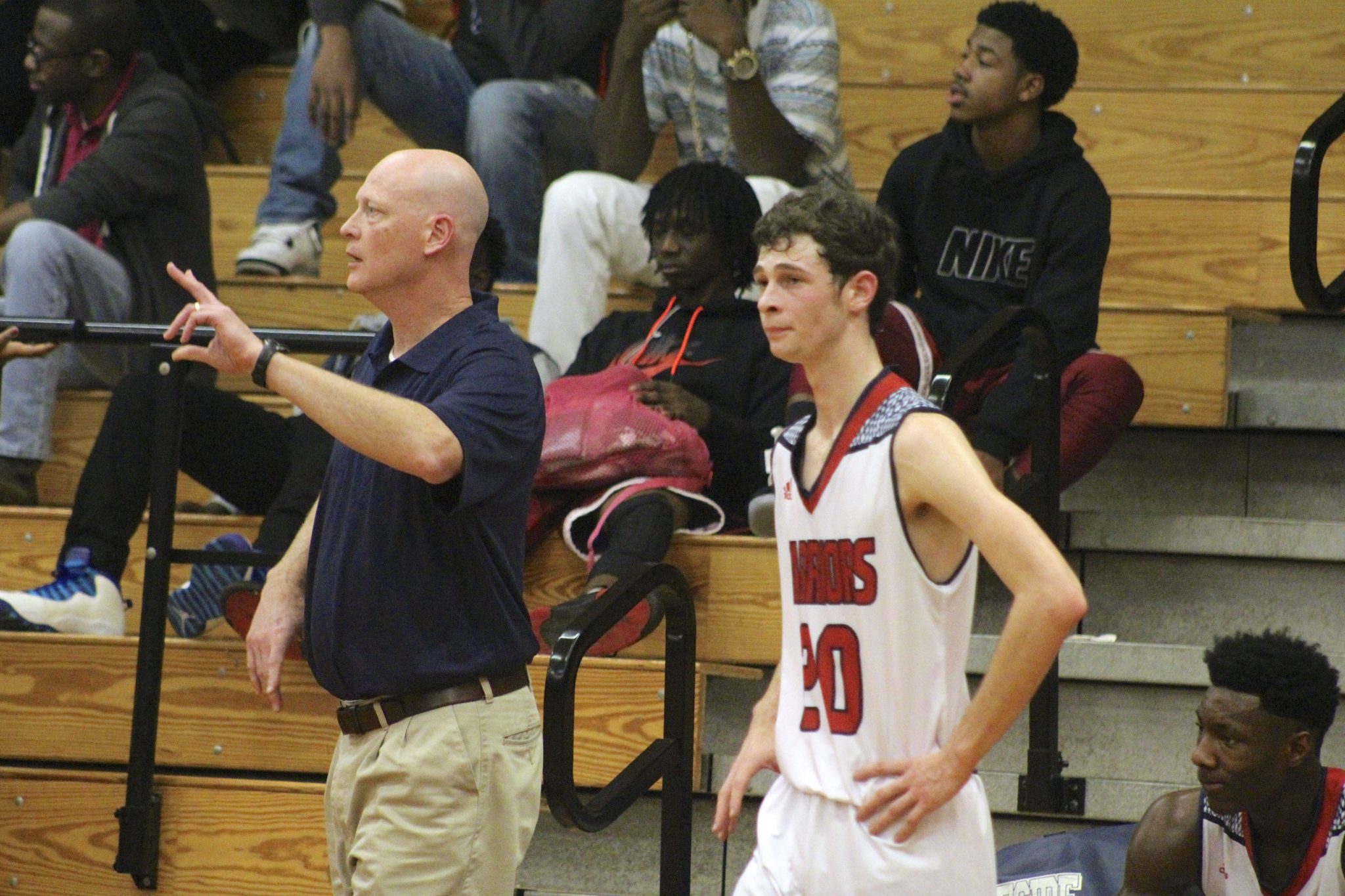 Over the offseason, longtime Lakeside head basketball coach Jason Gould stepped down from his post, ending a marvelous 23-year run as head coach of the Warriors. Now, the school will recognize him for a job well done.
Lakeside hosts Green Oaks Friday night in Sibley, and in between the girls and boys games, the school will honor his career and accomplishments with a ceremony inside Warrior Gymnasium.
Gould's career began at Central School in Grand Cane. In the 1990-1991 season, the Pioneers went 3-21, but that experience led to an assistant coaching position at Minden High School where Gould stayed on for three seasons.
In 1994, Sibley High School, not yet Lakeside, came calling for Gould, and a beautiful relationship began. During that first season, Gould and the Warriors won 31 games, brought home a district title and made a run to the state semifinals.
Along the way, Lakeside would make 13 playoff appearances and appear in one more final four, winning 350 games under Gould's tutelage. His numbers are even more impressive for those who were present to witness the quality of basketball played during the late 1990's – early 2000's. Matchups in Warrior Gymnasium against Minden, Springhill, Evangel, Doyline and other thriving programs of the time were considered must-see.
Gould coached two players, T.J. Carpenter (Nicholls State) and Jermaine Wallace (Northwestern State), to Division I Universities. You may remember Wallace for hitting the game-winning shot in Northwestern State's thrilling upset of Iowa in the 2006 NCAA Tournament.
Gould is still hanging around the halls and gymnasium in Sibley, helping mentor the current head coach of the Warriors, Marlon McDaniel, who played under Gould himself from 2006-2009 and assisted Gould for the past two seasons.
McDaniel couldn't quit gushing over Gould's leadership and willingness to help anyone for the betterment of Lakeside's hoops program.
"Though it's been just under a decade since Coach Gould coached me, it seems like last year," McDaniel said. "I can remember him pushing us to go harder every day; He's still coaching me. Anytime I need advice or a different point of view he's there to give it. We talk often and I feel a little wiser after each time… It's really a blessing I don't take for granted. I don't know his shoe size, but it'll be tough filling them."