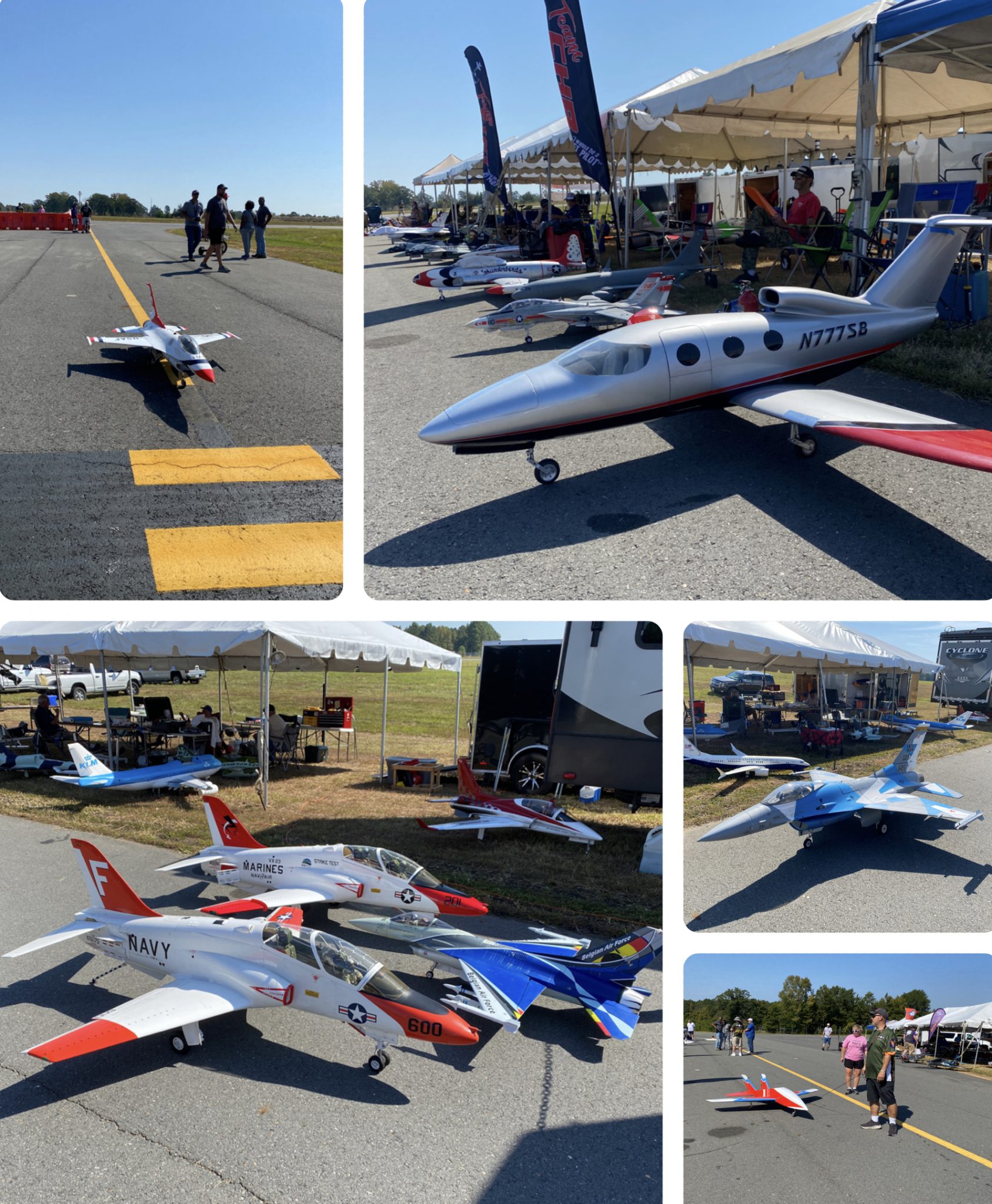 The Shreveport Area Radio Kontrol Society (SHARKS) held their annual Jet Rally at the Minden Airport this past Thursday, Friday, and Saturday. There were numerous remote controlled jets on display as their owners waited for their turns to use the airport runway.
"They'll fly them around for as long as their fuel load will let them, and then they'll land, tinker on them a little bit, put some more fuel in them, and go back up — just fly them as much as they can," said Steven Burdeaux, manager of the Minden airport.
The buzz of jet engines filled the air and the jets, while tiny compared to passenger-sized jets, appeared "life-sized" as they performed barrel rolls and loops in the air, giving spectators the feel of being at a stunt airshow.