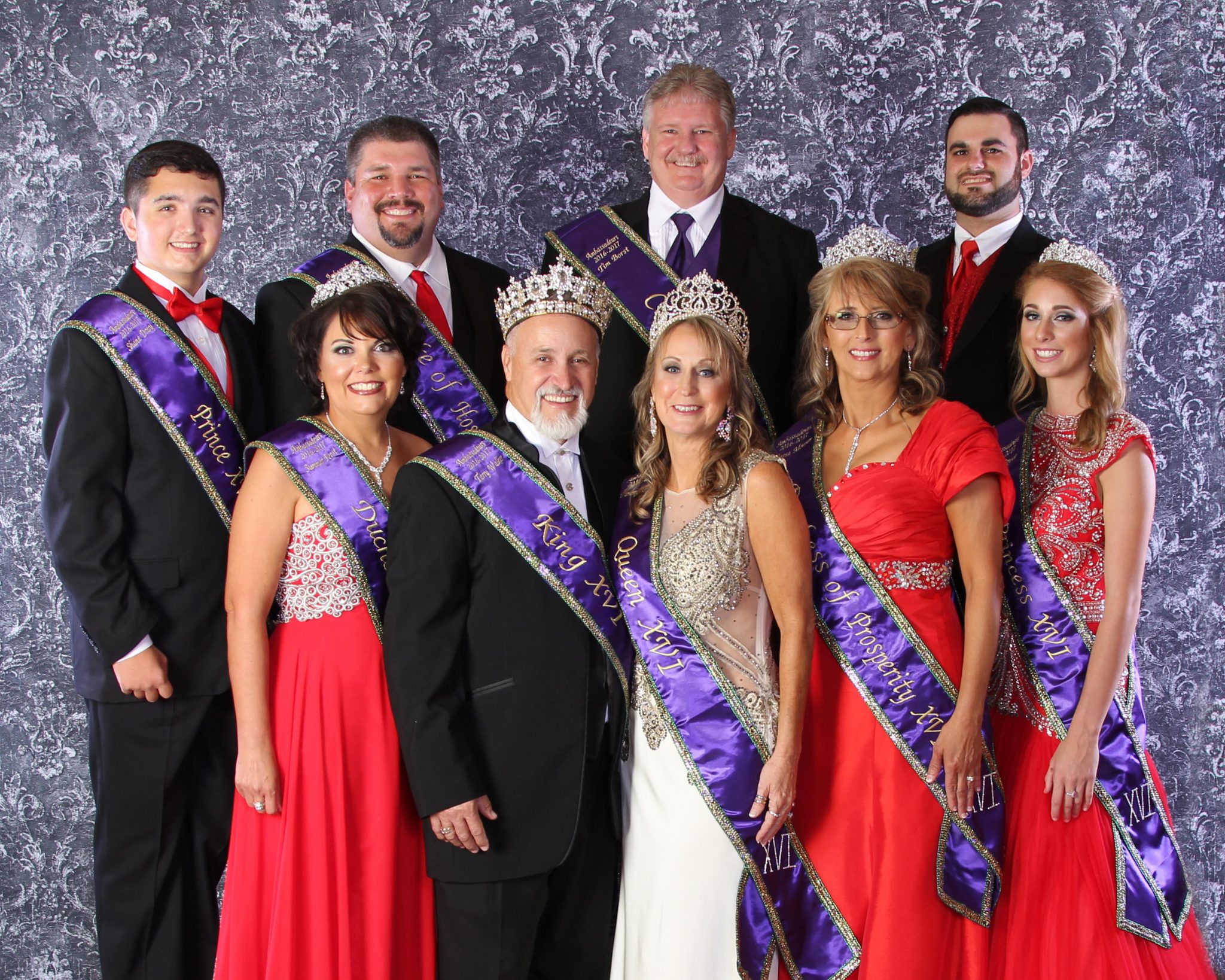 The 2016 Royalty for the Krewe des Ambassadeurs has only a few short weeks before its time to shine at the 16th annual Grand Bal.'
Treasures of Ambassadeurs is the theme for this year's gala event, which will begin at 6:30 p.m. Friday, Feb. 17, at Sam's Town Casino in Shreveport.
The presentation of royalty will begin at 8 p.m. This year's members of the crowned elite, include Captain Tim Borst, King Terry Walker, Queen Tammy Walker, Duke of Prosperity Thomas Adams, Duchess of Prosperity Theresa Mouser, Duke of Hospitality Jason Perot, Duchess of Hospitality Summer Perot, Prince Shane Drury and Princess Kary Bryce.
The cost for tickets is $75 per person.
"To reserve your seat, please call 382-2150 with your credit card information and a seat will be reserved in your name," Krewe publicity chairwoman Catherine Hunt said. "We hope to sell out this year, so please be sure to reserve your seat early."
Tickets may also be reserved by contacting Hunt at 318-268-0854.
Partygoers will be treated to heavy hors d'oeuvres. A cash bar will also be provided for the formal attired evening.
"This year's celebration promises to be a blast," Hunt said. The Krewe has also been making preparations for the annual Mardi Gras Parade, which will be held Feb. 11."