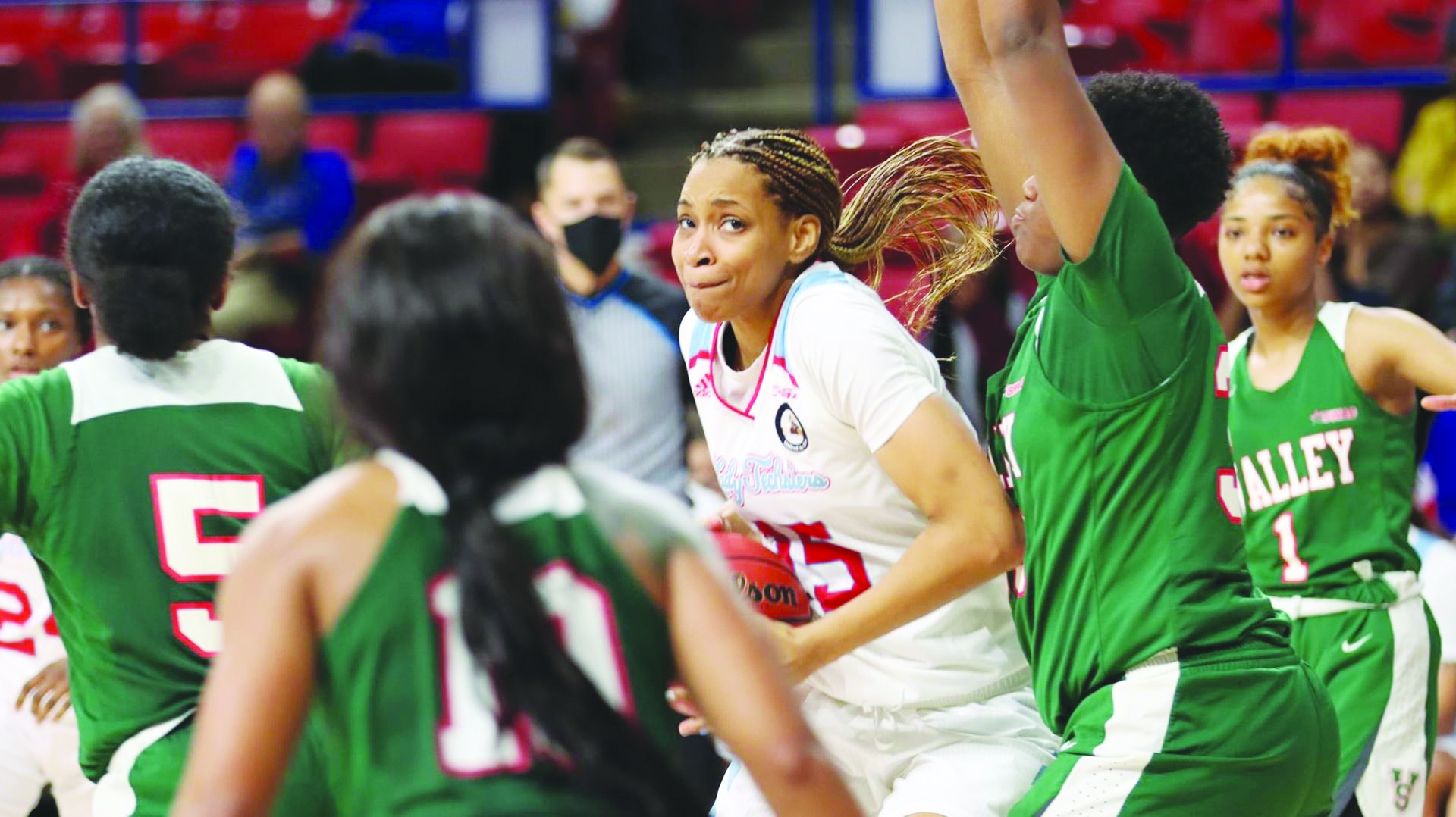 Anna Larr Roberson, Keiunna Walker and Jadona Davis combined for 39 points as the Louisiana Tech women's basketball team took down Mississippi Valley State, 69-56, Sunday afternoon inside the Thomas Assembly Center.
The Lady Techsters improved to 6-2 overall with the win, while Mississippi Valley State fell to 0-6 overall with the loss.
Defense controlled the first five minutes of the opening quarter as the Lady Techsters forced the Devilettes into tough shot after tough shot, leading Mississippi Valley State to open the contest 2-of-12 (16.7%). Tech meanwhile struggled with the Devilettes' pressure, committing five turnovers. The result was an 8-4 Devilette lead with 5:30 remaining in the first quarter.
Sophomore Lotte Sant provided a spark off the bench for the Lady Techsters with back-to-back 3-point baskets to push Tech out in front 10-8 with 3:24 remaining in the opening period. A pair of jumpers down the stretch by Davis gave LA Tech a 16-13 advantage after the first quarter.
The Lady Techsters extended their lead out to as much as five at 27-22 midway through the second quarter with a layup by freshman Silvia Nativi. The Devilettes responded with a quick 5-0 burst to even the score at 27-27 with 3:19 left in the second stanza. Tech used a layups by Davis, Walker and Roberson to take a 34-29 lead into the locker room.
Tech came out of the break with a bunch of energy, sparking a 13-2 run to extend its lead out to 47-33 with 4:19 remaining in the third period.
Five different Lady Techsters contributed to the run, led by four points from Roberson and freshman Robyn Lee. The Devilettes cut the deficit down to six at 47-41 with a 8-0 run of their own, before Tech extended the lead back out to 51-41 at the end of the third quarter.
Mississippi Valley State hung around with a pair of three by Kerrigan Johnson to cut Tech's advantage down to 53-47 with 7:34 left in the game. Another 7-0 spurt for the Lady Techsters, including a pair of baskets by Roberson lifted LA Tech to a 64-51 lead and a 69-56 win over the Devilettes.
LA Tech improves to 2-0 all-time against Mississippi Valley State, with both wins coming inside the Thomas Assembly Center.
Tech also improved to 36-2 all-time against current members of the Southwestern Athletic Conference.