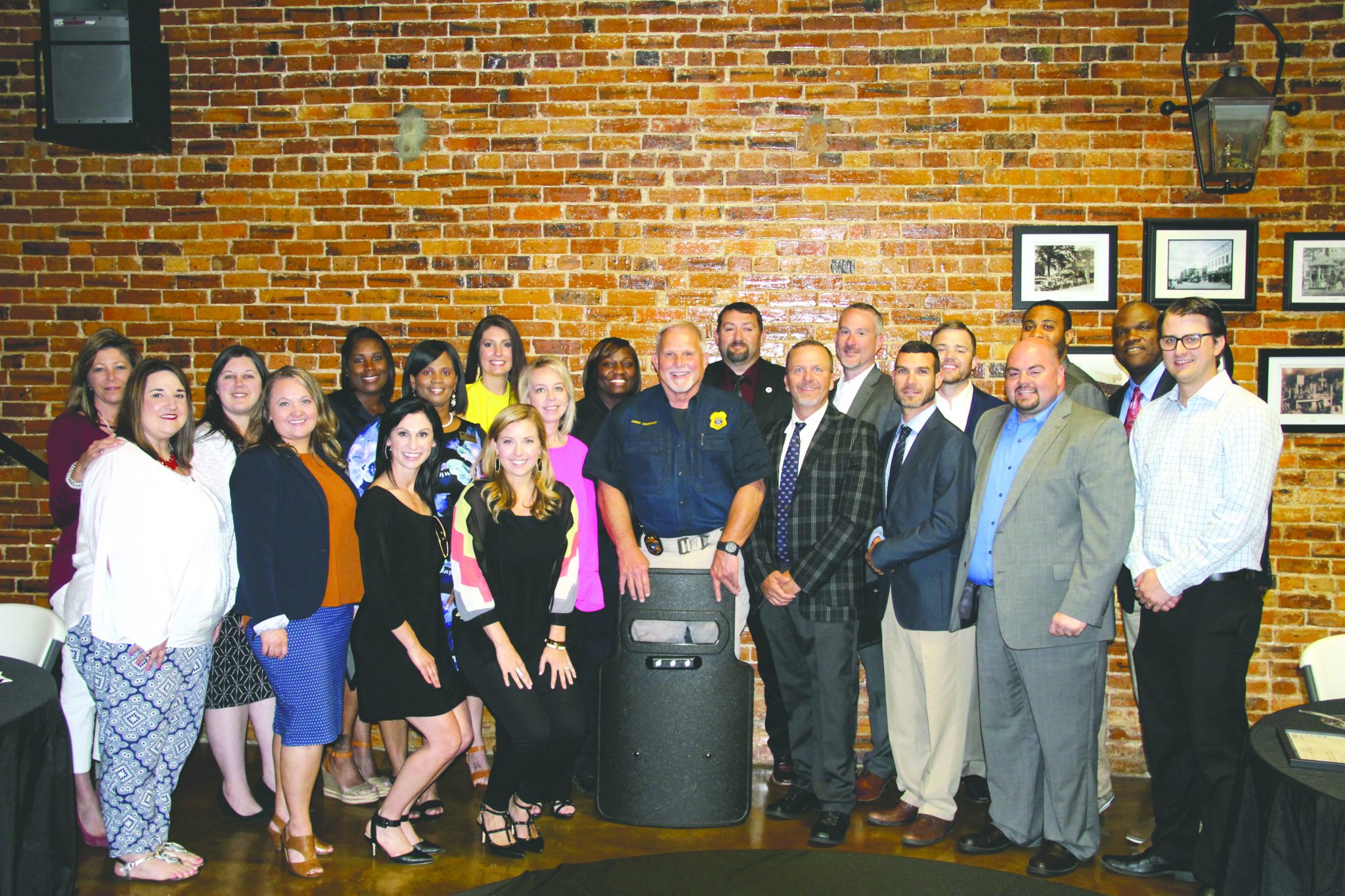 Caleb Daniel
caleb@press-herald.com
Members of the 2017-18 Leadership Webster class celebrated their graduation Wednesday morning at a ceremony held by the Greater Minden Chamber at Orleans on Main.
Sponsored by the chamber, Leadership Webster is a nine-month crash course on everything to do with Webster Parish.
Chamber members send employees and executives to enroll when the course is offered every other year.
Little Rods & Black Pot catered lunch for the guests, and diplomas were presented to each graduate in attendance.
Former chamber president Sue Gruber helped found Leadership Webster in 1992 and has taught the classes ever since. This group was her final class.
Greater Minden Chamber President Stephanie Barnette began the event with opening remarks, summarizing what the class did and how well they worked together.
"Mrs. Sue and each session facilitator worked hard to expose them to local industry, outreach possibilities, mentoring opportunities, and different community needs with one goal in mind: for these graduates to take this information and become transformational leaders," she said.
"This was the first adult leadership group that I had the privilege of watching from the other side of the fence," Barnette said about the graduates. "It's not very often you can take 22 adults from different generations, professions, and lifestyles, with a huge variety of personalities, and throw them in a room and expect them to click right away. But this group did that."
Becky Wilson, principal of Minden High School, was the keynote speaker for the event. A previous graduate of Leadership Webster, she urged the current graduates to "fail forward," "dig deep," and "come home," addressing things like how to handle failure and the importance of returning to one's roots.
"You have a position to make a difference for your community… you are a part of Leadership Webster because your company, your business, your department, your office, your church, your friends, your family, they believe in you," she said. "They have made an investment in you because they know you will make a difference in us."
Joel Gray from Gibsland Bank & Trust is one of this year's graduates. He introduced the philanthropic gift the 2017-18 class will be contributing: two new ballistic shields, one for the Minden Police Department and one for the Webster Parish Sheriff's Office. He also shared what the class has meant to him.
"I know I can go to any one of the people in my graduating class in a time of trial if I need help," he said. "The time we've spent together has meant so much to me because the people of Minden are strong, and we've got a good push going forward. It's a really good program."
The 2017-18 graduates were Alisha Meeker from Richland State Bank, Brandie Trammel from Carter Federal Credit Union, Candi Wimberly from Wimberly Agency, Cardell Morgan from Fibrebond, Cordarius Wayne from Minden Medical Center, Greg Pearson from Minden Medical Center, Joel Gray from Gibsland Bank & Trust, Joel Thomas from Webster Parish Sheriff's Offfice, Katy Smith from Fibrebond, LaTina DeLoach from Citizens National Bank, Logan McConathy from State Farm, Marvin Garrett from Minden Police Department, Nick Cox from the Webster Parish Police Jury, Scott Price from Northwest LA Technical College, Staci Coburn from Bossier/Webster DA's Office, Teresa Little from MBL Bank, Thomas Adams from Her's Bridal, Tokia Whiting from Minden Police Department, Trey Waller from Living Word, Tricia Smith from Minden Medical Center, Whitney Bradley from Minden-South Webster Chamber from Commerce and Zita Miles from City from Minden.