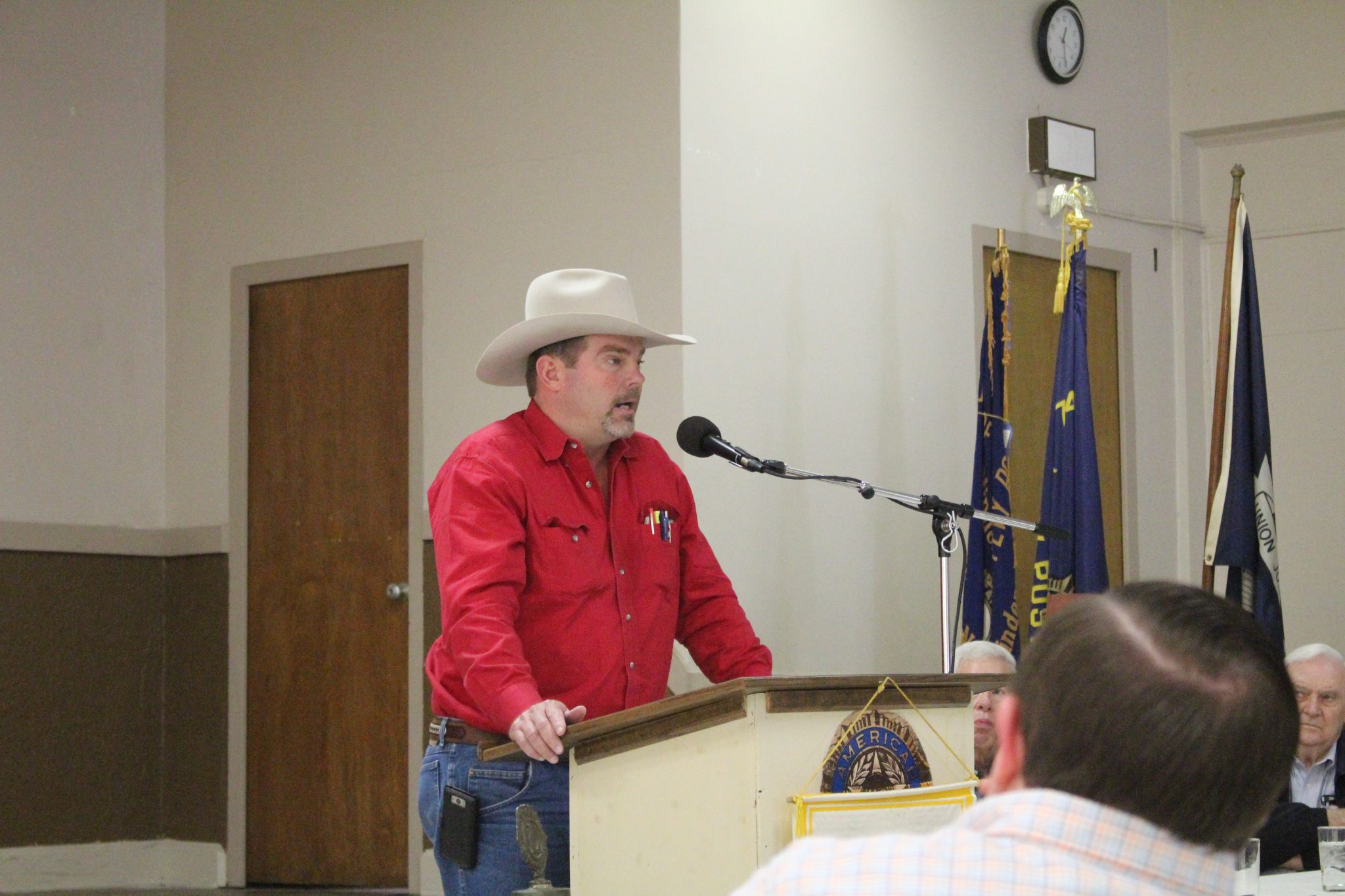 John Madden and his father, James Madden, were the guest speakers for this week's Minden Lions Club Luncheon, speaking in favor of keeping the contained burn chamber at Camp Minden.
Madden rehashed details from previous presentations done by Explosive Services International and spoke personally about his feelings on the hot-button issue.
Several Lions chimed in with questions and comments ranging from the contained burn chamber's safety measures if an explosion were to occur to the amount of explosives coming in to Camp Minden already.
Madden, who was denied membership to the Citizens Advisory Group, talked briefly about the group's opposition and the slow, but steady, loss of local businesses such as: Woodard & Walker Lumber, Blazer, Tango, Arizona Chemicals, the Springhill Paper Mill, and Inland Container.
"I don't want to be the scare-mongerer here," John Madden said. "But 1980 was the high-water mark for our parish's population, while 1963 was the high-water mark of our students."
Madden claims Webster Parish had 10,975 students as of 1963, but the number has dwindled to 6,361 students.
According to figures provided by Madden, the local unemployment rate at the end of 2016 was 9.4 percent, compared to the state's rate of 6.1 percent.
"I don't think we have to settle for that," Madden said. "If we have something that is environmentally friendly and economically feasible, then I say we go for it. Due to the FOSET agreement, we're not going to be the next Silicon Valley out there and there's already ammunition coming in daily."
Madden said if ESI is allowed to stay, he would have 40 percent ownership of the venture and set up a "foundation," of which he would operate, designated for "worthy causes."
Madden cited the giant salvinia on Lake Bistineau and the Webster Parish Police Jury's failed District B road tax proposal as areas where the would-be foundation could step in and help with financial shortfalls.