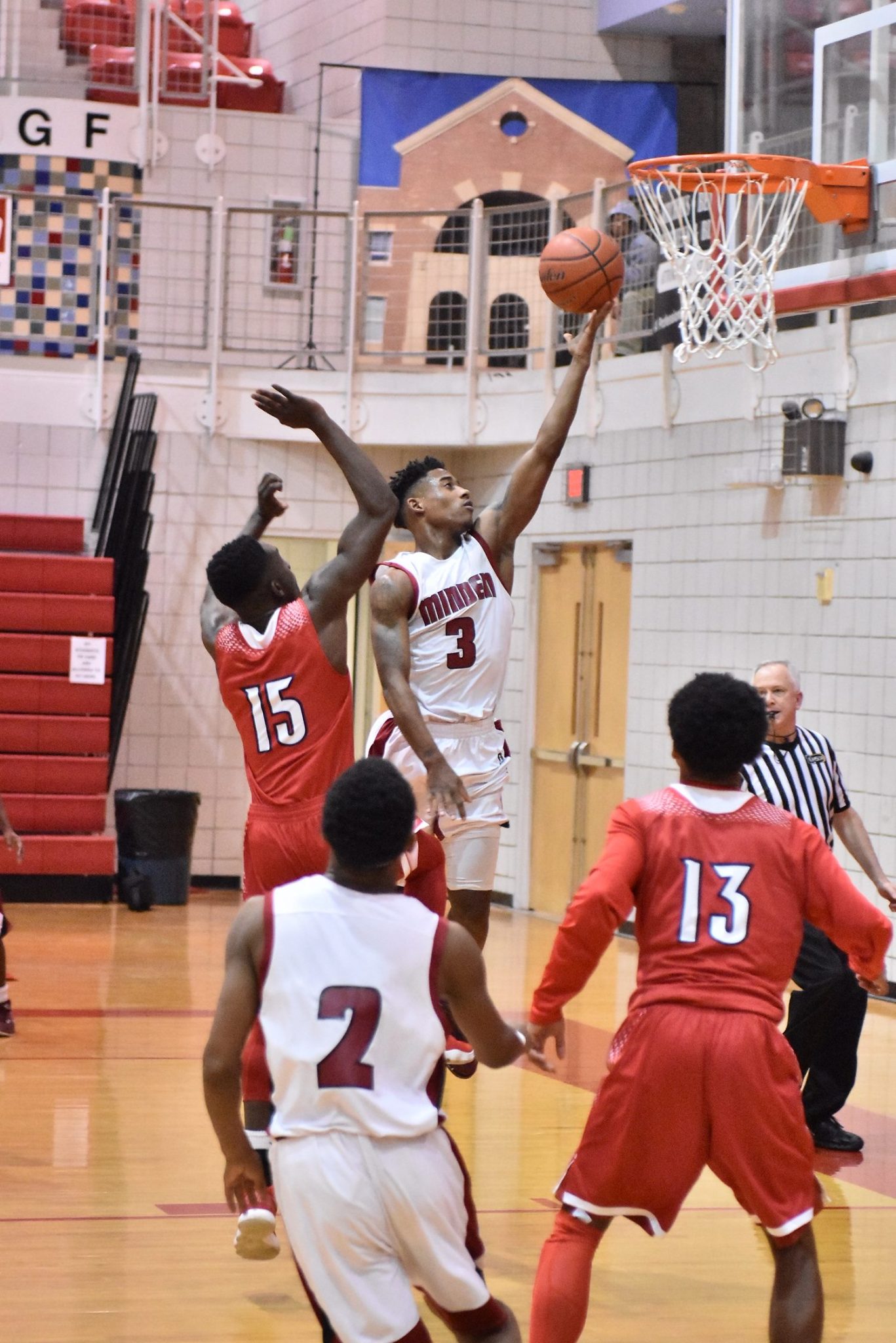 The Minden Crimson Tide made it back-to-back wins in The Palace to conclude their 2017-18 home slate, downing the North DeSoto Griffins Tuesday night by a score of 67-39.
"I am very proud and very pleased with the Tide's effort both offensively and defensively tonight," Minden boys head coach Rennie Bailey said. "I thought that we played together, as a team; I thought we played very unselfish and shared the basketball and that was the key."
Minden shot the ball as well as they have all season, perhaps going back to the Haughton Jack Clayton Invitational.
They also played pretty good defense, limiting North DeSoto to just 37 points on the evening.
"I thought that we were decent defensively," Bailey said. "we definitely guarded well in our man-to-man, which was nice to see. Just an overall great win and an encouraging sign heading into the next year."
Minden has one game left on their schedule, a trip to Shreveport on Friday to face Class 4A No. 1 Woodlawn.
The Tide were led offensively Tuesday by junior Zion Crawford with 22 points. Crawford should return as a leader for Minden next season. Kendrick Crawford added 9 points, as did Cedrick Emerson, and Trey Oliver and Curtis Carter each finished with 6 points.