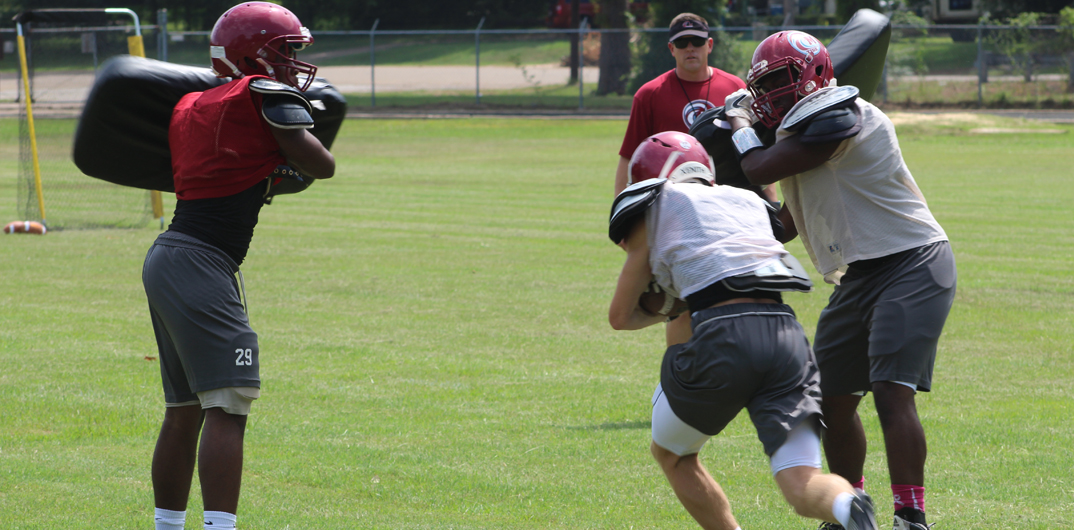 It won't be in The Pit as originally planned, but the Minden Crimson Tide will be back on the gridiron Friday night.
Minden travels to Shreveport's Lee Hedges Stadium Friday for a scrimmage with the Captain Shreve Gators at 6 p.m.
"Coach Sepulvado contacted me last Friday about moving the scrimmage," Minden head coach Spencer Heard said. "We're trying to keep from tearing up our field before we even play a game on it."
It's the first test for the Tide against a team other than themselves.
"They're a spread team," Heard said. "Last year was really their first year as a true spread team under a new offensive coordinator. This summer in seven-on-seven you could tell they were much better as a product of being more comfortable in their scheme. They were young last year, so I think they're going to be better this year."
Defensively, Captain Shreve employs a 4-2-5 defense.
"They read their keys and flow to the ball well," Heard said. "I think it will be a good look for us on both sides of the ball to kind of tell us where we are right now and where our deficiencies are.
The scrimmage will be operate different than a regular season matchup, with both teams swapping offense for defense every 10-12 plays. Heard will have a keen eye on the Tide's newcomers, especially at positions like safety, center and offensive tackle where positions are up for grabs.
"We just want to be able to go out there and execute," Heard said. "Sometimes in scrimmages you're down there about to score and then you run out of plays. The scoring or lack-there-of is not indicative of how these things go. The main thing is to be efficient and limit turnovers and penalties. Offensively, we want to move the ball up and down the field, and on defense it's just the opposite."
The Tide and Gators should put on a good show if mother nature allows.