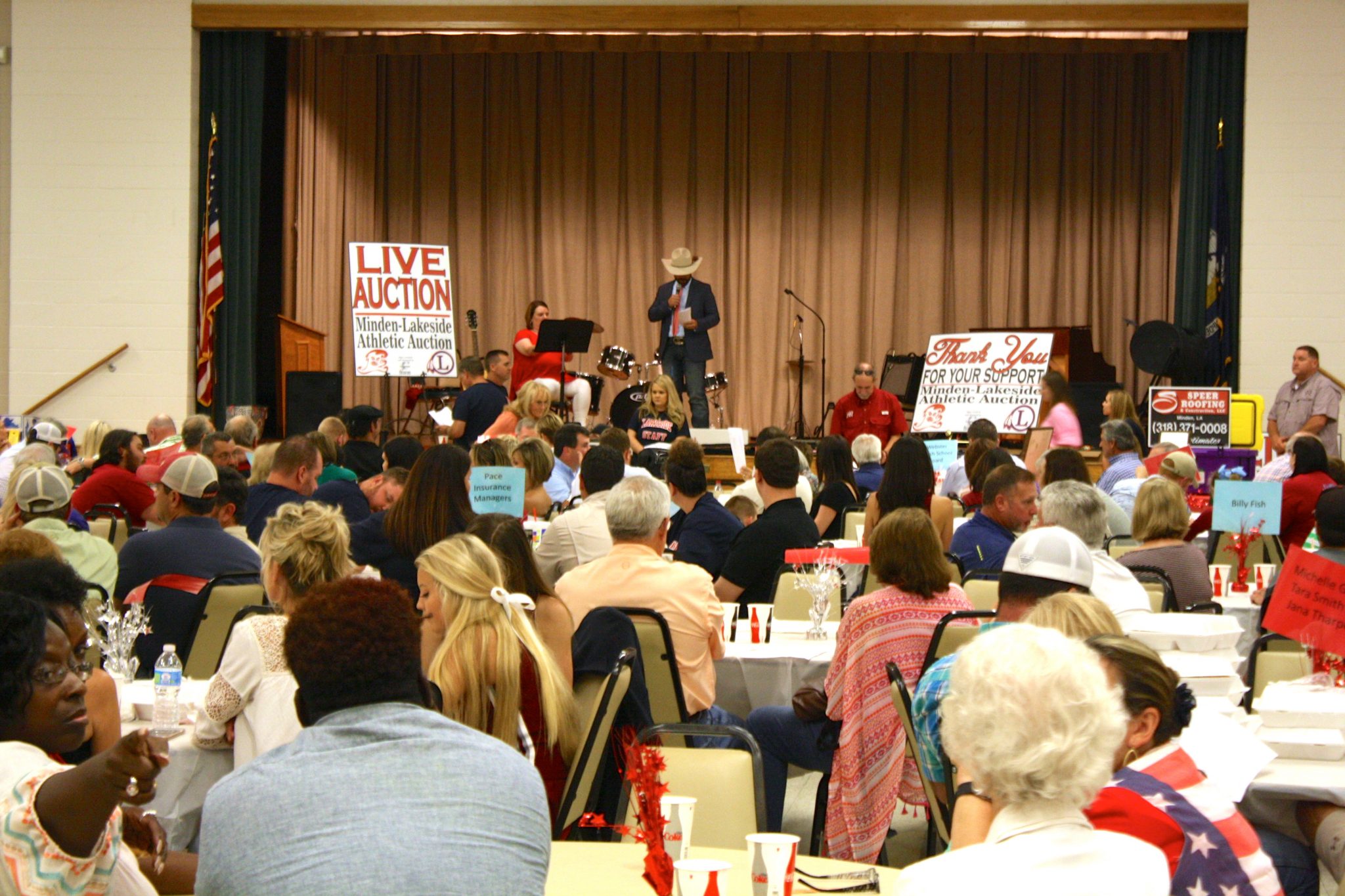 The second Minden-Lakeside athletic auction was held Saturday, at the Minden Civic Center as coaches, student-athletes and supporters of both schools turned out in droves to raise crucial funds for their respective athletic programs.
Last year's inaugural edition of the event was a resounding success despite limited promotion and scheduling time. This year event organizers, Robin Tucker, Personnel Director for the Webster Parish School Board, Lakeside Principal Denny Finley, Minden athletic director Todd Patterson and Lakeside athletic director Gary Cooper, had a calendar year to plan the auction and a sizable venue to host it.
This year's exact total is not known just yet, but Tucker says the amount is well in excess of $50,000.
"This is another testimony of how great our community is," Tucker said. "I'm just so overwhelmed by it all."
The money raised from the auction is split according to the number of athletes from each school. Minden receives 60 percent of the funds, while Lakeside receives 40 percent, according to Tucker.