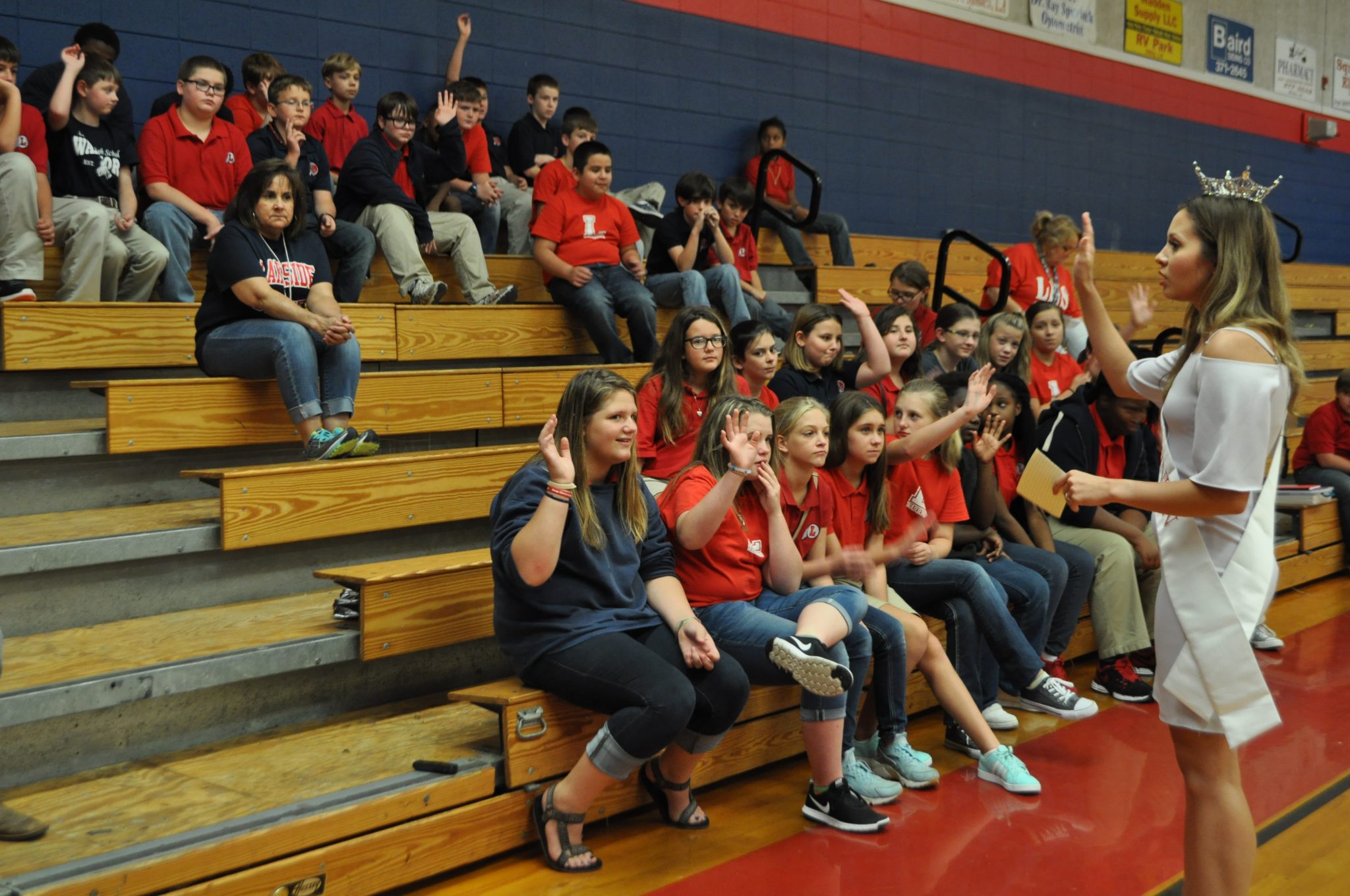 Lakeside sixth grade students spent Friday afternoon learning how to feel good about themselves.
Miss Minden Abby Reynolds talked to them about her platform "Authentically Beautiful: Self-Confidence over Social Standards." She brought self-confidence kits to distribute to the students with activities, games and questions to make them think about what makes them unique, what is good about themselves and how to maintain self-confidence.
"I get to go to classrooms and talk to students and tell them they're beautiful, they're handsome, they're smart, they're talented," she said. "You're good enough – because you are. With the social media trend of being able to comment on anything and say mean things or looking at things we want but can't have, it hurts your mental health."
She talked about how these things affect the brain and mental health, saying mean and hurtful comments begin affecting other things.
"It starts affecting how well you do in school," she said. "It starts affecting your goals."
The kits consist of worksheets, games and activities that engage the students individually and as groups to begin thinking differently about themselves and how they think about others.
Reynolds has spent her reign as Miss Minden promoting her platform as far as Baton Rouge and in classrooms across Webster Parish.
She is the daughter of Jenny and Dustin Reynolds, and she has one sister, Alex. She is a graduate of Lakeside High School and is a student at Northwestern State University in Natchitoches.