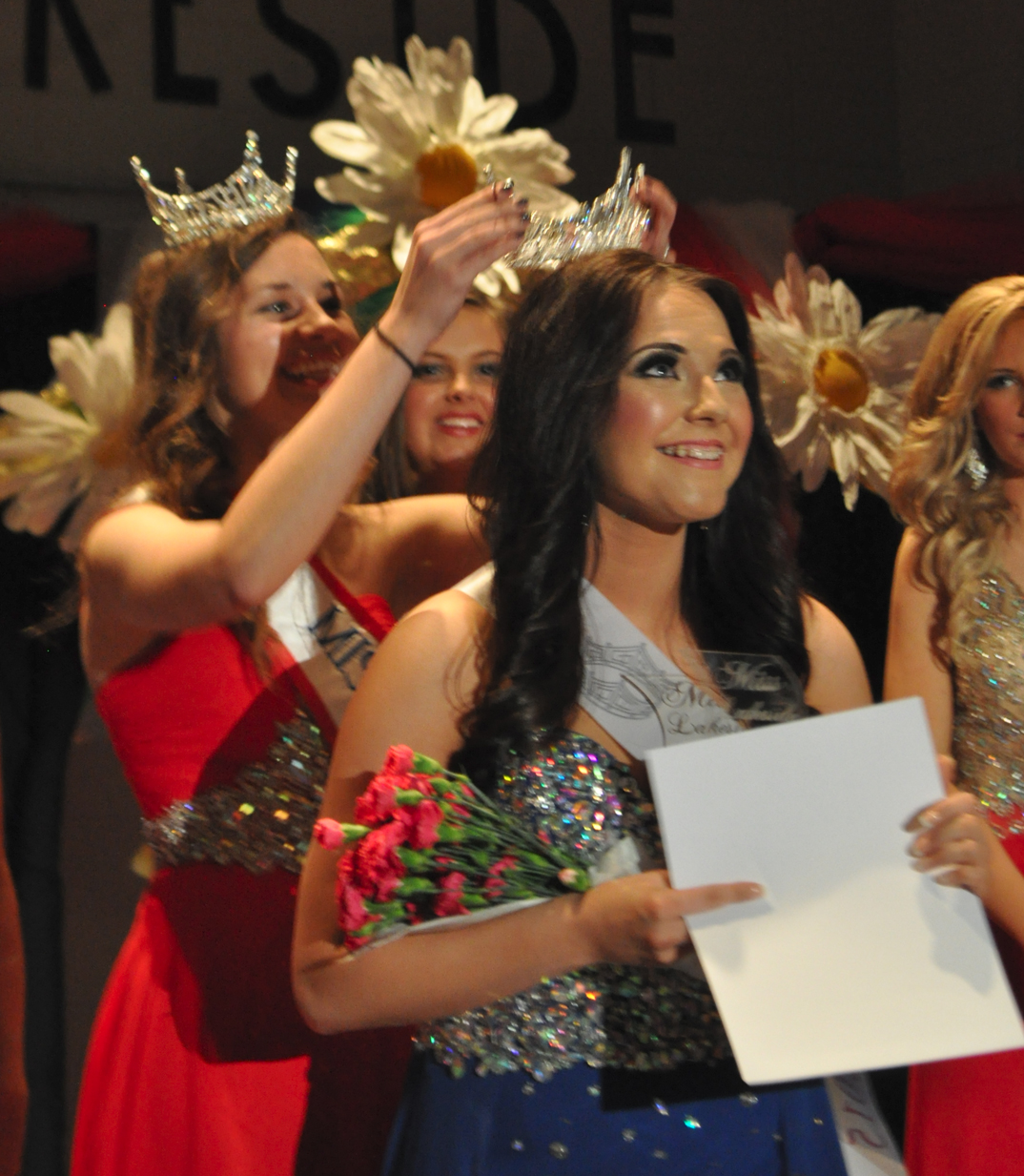 Misty Swilley has been crowned 2015 Miss Lakeside.
Also named Miss Photogenic, Swilley says she is honored to wear the crown and represent her school.
"I'm very honored," she said. "I've dreamed of being Miss Lakeside all my high school career, and I'll represent my school in a positive and encouraging way."
Swilley, 17, enjoys photography, hunting, playing guitar, fishing and attending church. Math is her favorite subject, and she is on the prom committee, is class president, student council vice president, a Lakeside ambassador and a member of the Future Business Leaders of America.
She has received the Pin-It-Forward award for UCA cheer, received the All-American cheerleading award and is on the "A" honor roll. She also won second place in the district literary rally.
She plans to attend college and pursue a degree in nursing.
First runner up is Bridget Callender with second runner up Allyson Doyle. People's choice was Hannah Shively.
Other contestants include Linsey Hambrick, Bria Owens, Chelsea Cummings, Alyssa LeighAnn Redding, Katelynn Bowers and Hannah Shively.
In the Jr. Miss Lakeside pageant, Alexandra Reynolds was crowned the reigning queen for 2015.
"I'm honored to be Jr. Miss Lakeside 2015," she said. "I promise to represent my school, Lakeside Jr./Sr. High School well."
Reynolds, sister to 2014 Miss Lakeside Abigail Reynolds, enjoys studying English. In her free time, she enjoys playing softball, cheerleading, going on mission trips, babysitting and spending time with her grandparents.
She has been on the "A" honor roll, received student of the month awards and was 2014 Little Miss Lakeside.
She plans to continue to attend Lakeside through high school and upon graduation, attend college to pursue a career as a teacher.
First runner up was Gillian Davis followed by second runner up Raylee Guthrie. Miss Photogenic was Gillian Davis. Raylee Guthrie won people's choice.
Other contestants include Rebecca Reno and Jordan Shepherd.
The Lakeside pageants are the largest fundraiser for the school's yearbook, the Peace Pipe.