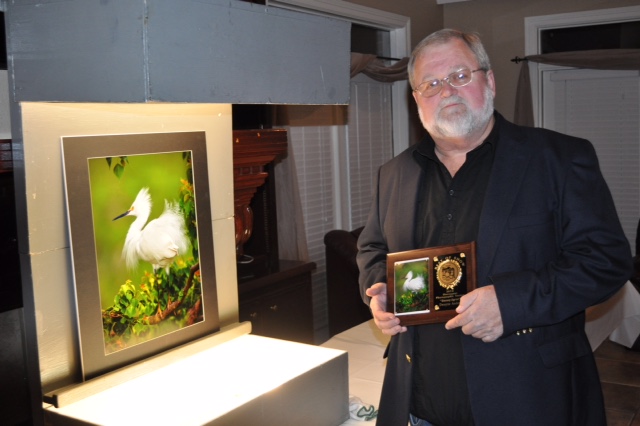 Nature lovers will have a chance to feed their souls at City Art Works come May 7.
A nature photography exhibit will be on display by photographer Dwayne Anders which will run through the end of June. A kick-off reception will be from 5 until 7 p.m.
"I just find stuff that looks good," Anders said. "I do a lot of nesting large birds, like snow egrets and white egrets. Most of my wildlife stuff has been birds."
He also photographs old buildings and barns.
Anders, a long-time resident of Minden, has been taking photographs since the early 1970s. His first camera was a Polaroid.
"When I was around 10 or 11, my dad bought a Polaroid, black and white, and he let me shoot it," he said. "I shot up all the film in a day or two, and he made me use all the money I'd earned to go buy some more."
Since then, he says he's always liked to take photos and see them print out. He does most of his own printing, with the exception of some metal prints.
"It's just exciting to me to create something like that and print it," Anders said.
Anders' work has been showcased before, but he intends to add new photos to the collection that will be displayed at City Art Works.
Much of what he will display is work from film and from digital. In fact, he says he prefers digital now because the clarity is so much better – not to mention the perks of technology.
"I can take a picture and have a 16 by 20 in 20 minutes," he said. "It's just fun to see it come off that printer. It's exciting and creative."
A few metal prints will be on display as well. The metal prints are ones that are printed on 1/8-inch aluminum, Anders says.
"It gives them vibrance," he said. "It really looks good."
He has a large standout flower print that will be on display. Textured dual-tone prints will be shown as well.
"It's interesting and different," he said.
City Art Works provides art classes and sponsors art shows. For more information on the art show or City Art Works, located at 701 Main St., call their office at 318-540-3324.