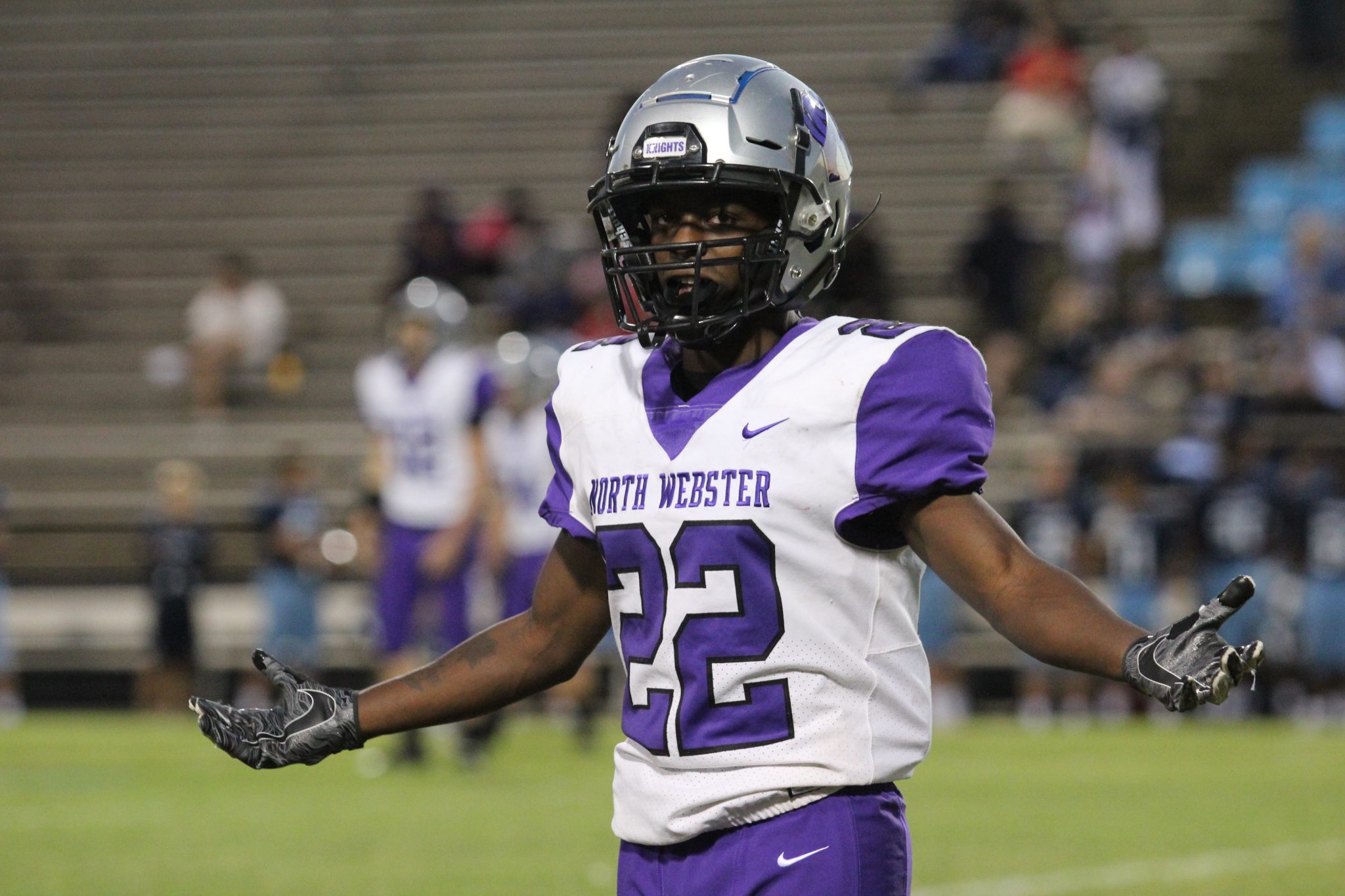 North Webster is into the second round of the state playoffs after demolishing Albany, 41-8 on Friday night in Springhill.
"We came out and played well and went up early," North Webster head coach John Ware said. "It was a running clock in the second half. We went up 28-0 before halftime, then scored early in the third and coasted in from there."
The Knights turned a potentially pressure-filled playoff game into an exercise in fun. Even defensive lineman L.T. Grigsby caught a touchdown pass for the Knights en route to the large victory.
"Number one, when you play foot- ball it is all about matchups," Ware said. "We matched up with Albany very well. We were comfortable all night."
North Webster established themselves on defense, as they usually do. Albany's main threat on offense was through their run game, something that the Knights' defensive line has had little problem with this season.
"Our defensive line dominated the game," Ware said.
Defensive tackle Sam Plants, Jr. had been injured in the previous week's win at Loyola. Plants returned against Albany. Along with Grigsby, Plants recorded four tackles to lead the Knights defensively.
Linebacker Aaron Fuller pitched in with six tackles of his own.
"Field position was so much in our favor," Ware said. "We were able to score quickly and snuff them out and get to a comfortable place in the game."
The Knights will take on #9 St. James this Friday in Springhill in the second round of the playoffs.
"St. James is a little more spread out on offense," Ware said. "They have a quarterback who can really go and likes to run around a bit."
"They are very good on defense. It will be a challenge for us this week."
The Knights have struggled at times this season against elite quarterbacks, but Ware says his team welcomes the challenge.
"It's the second round of the playoffs, it's supposed to be hard," Ware said. "Playing at home is certainly an advantage. They will have to drive five hours to get here. But we're ready to get to work and see how far we can push this thing."