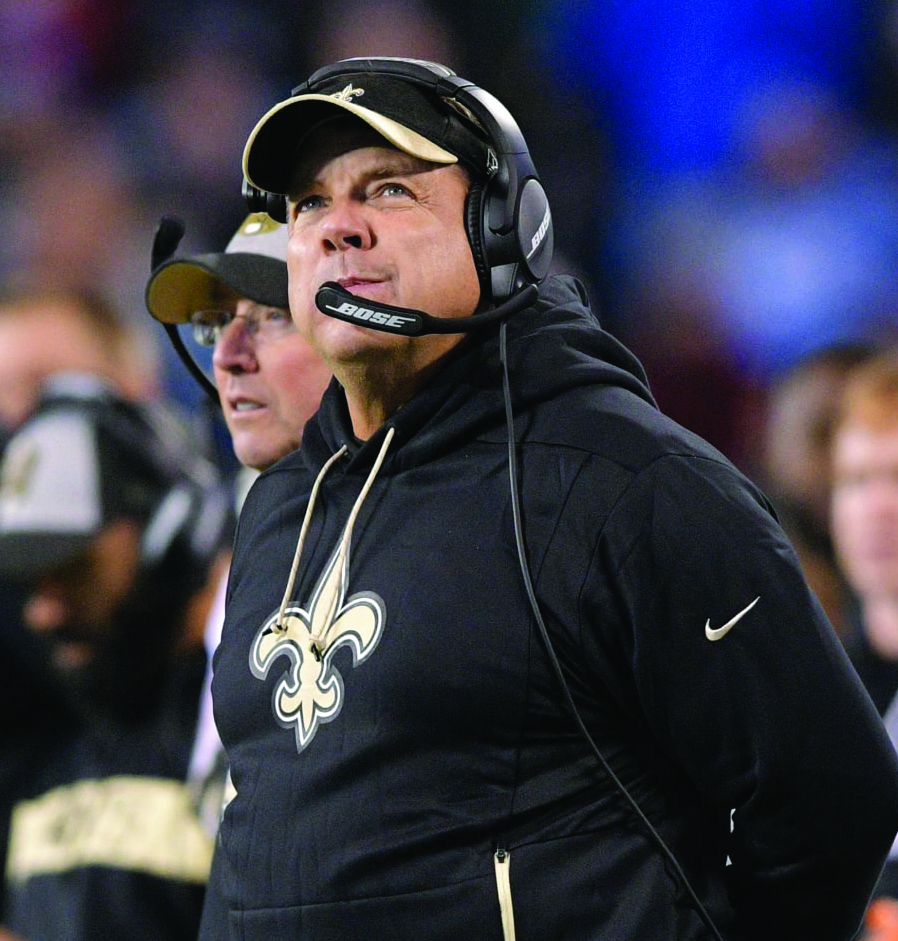 Costly mistakes see Saints drop back-to-back games for first time since 2017…
By Aaron S. Lee
Special to the Press-Herald
Despite leading in each offensive yardage statistic, the New Orleans Saints could not hold serve at home in the Mercedes-Benz Superdome and dropped 1-2 overall with a 37-30 loss to the undefeated Aaron Rodgers-led Green Bay Packers (3-0).
Coupled with last week's road loss to the Las Vegas Raiders, the defeat marks the Saints first back-to-back loss since starting 0-2 in 2017.
"We're not doing enough of the little things well enough to win on a consistent basis," said Saints head coach Sean Payton. "We are going to watch the tape. There are some encouraging things; and, yet, as a team, there are too many details that we have to improve on. That starts with us as coaches, myself, starting with me."
The Saints lost the turnover battle 1-0, but more importantly it came down to another penalty-plagued outing where New Orleans committed eight penalties for 83 yards compared to the Packers two for 10.
"We've got to do a better job," said Payton, now in his 15th season with the team. "We've got to get ready to play a better game against Detroit. That's our industry. We are 1-2 right now. It's been awhile since we felt that; and, yet, three years ago we were 0-2. It's a little bit of a gut check. Yet, we are not playing well enough. Let's not fool ourselves, we are making too many mistakes and we are not playing disciplined enough on both sides of the ball. That is really just the truth."
With All-Pro wide receiver Michael Thomas still out recovering from a high-ankle sprain, a lot of the focus has turned to tailback Alvin Kamara, who recently signed a five-year, $75 million contract extension. The 25-year-old ranks fourth in receiving yards through three weeks and has become only the second player in NFL history to score three rushing and three receiving touchdowns in that same time span, including two TD receptions in the loss to Green Bay.
But team leader and the league's most prolific passer in history Drew Brees knows time is of the essence for a team long favored for another Super Bowl run after winning just one in 2010.
"If you're a veteran player in this league, you know you are not guaranteed anything year to year," said the 41-year-old Brees, who went 29-of-36 for 288 yards with three touchdowns against the Packers. "You come out and have to earn it. Based on the last two losses, we need to take a hard look here. What we're doing, how we're doing it, we need to be doing it better, bottom line.
"Listen, I love our team," continued the 15-year Saints starter. "I love the way we work, the way we prepare. But obviously, there are things that need to be corrected so we can get back on track."