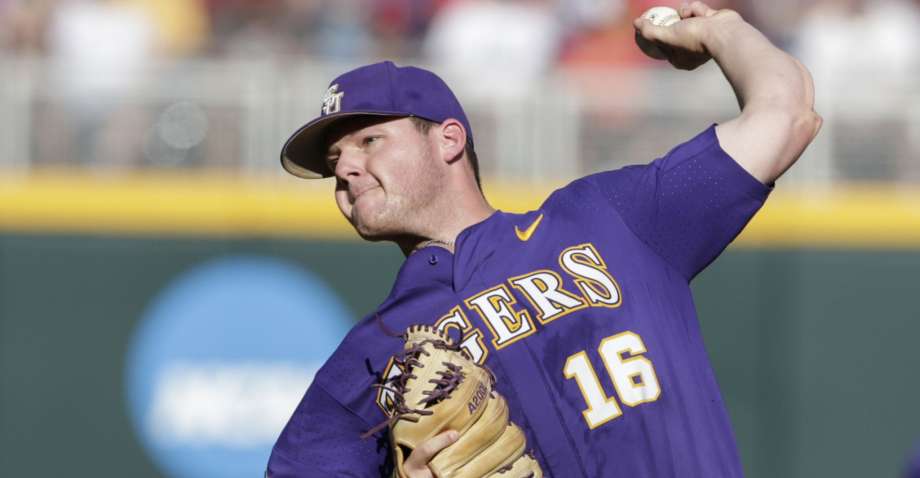 OMAHA, Neb. (AP) — Jared Poche' became LSU's career wins leader, Jake Slaughter hit a three-run homer, and the Tigers eliminated Florida State from the College World Series with a 7-4 win Wednesday night.
LSU (50-18) advanced to the Bracket 1 final against No. 1 national seed Oregon State, which beat the Tigers 13-1 on Monday. The Tigers would have to beat the Beavers on Friday and again Saturday to reach the best-of-three finals next week.
Florida State (46-23) will go home without a national title for a 22nd time, and 16th under Mike Martin, who completed his 38th year as coach.