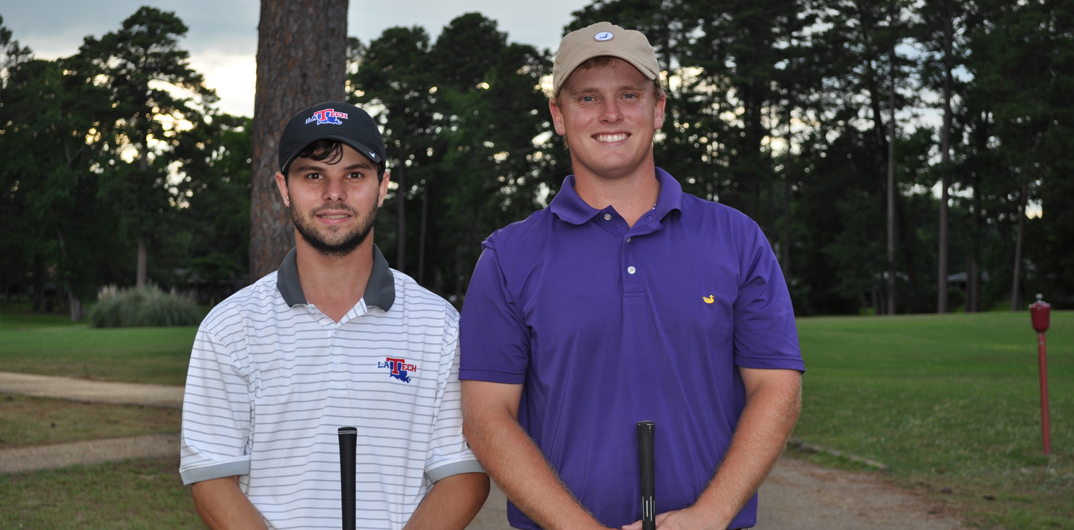 The 2016 Minden Charity Golf Classic was held recently at Pine Hills Country Club in Minden and was a rousing success.
"We sincerely appreciate the financial support and loyalty in making the 2016 event another success," Mike Harper President of the Minden Charity Foundation said. "
We believe all had a great time and the good Lord blessed us with fine weather in spite of the forecaster's predictions."
The Minden Charity Classic is designed to serve as a vehicle to establish funds for locals in need of financial assistance.
"We thank everyone for their continued support that enables us to provide financial assistance to those in our community experiencing a tragic event in their lives," Harper said. "And a perfect example of this is the distribution of almost $80,000 to those in our community experiencing flood damage this spring."
Results from the tournament:
Championship Flight: 1st place-Brandon Newton/Matthew Moss (65, 66-131), 2nd (tie) Cholla Ardoin/Kendall Ardon (66, 66-132)and Kris Marks/James Hodges (67, 65-132) And 4th-Joe Ellis Michael/Will Michael (70, 53-133).
Presidential Flight: 1st place-Ed Brown/David Fox (70, 65-135), 2nd (tie)-Jay Kumar/Ralph Williams (72, 66-138) and Buddy Ward/Jerry Rogers (72, 66-138), 4th- John McConnell/Corey MacIsaac (72, 71-143).
1st Flight: 1st place- Mike Harper/Marvin Jones (72, 65-137), 2nd-Paul Gulley/Scotty McCullough (70, 71-141), 3rd- Justin Smart/Conner Smith (73, 69-142) 4th-Mason Woodard/John Mitchell (73, 70-143).
2nd Flight: 1st place- Hays Brown/Taylor Campbell (73, 70-143), 2nd-Mike Woodard/Kyle Bruninckx (77, 69-146), 3rd- Chris odom/Chad Gloer (75, 72-147), 4th (tie)-James Branch/Kyle Branch (73, 75-148) and Greg Jones/Tom Jones (78, 70-148).
3rd Flight: 1st place-Tyler Lewis/Bruce Merritt (77, 67-144), 2nd-Rob Valentine/David Valentine (73, 75-148), 3rd-Robert Carnahan/Lance Carnahan (83, 70-153) 4th- John Collins/Tommy Canterbury 77, 78-155).
4th Flight- 1st place- Chad Parks/Brandon Greer (77, 75- 152), 2nd (tie)-David Ogwyn/Jason Ogwyn (81, 77-158) and Michael Ulich/Randall Reagan (81, 77-158), 4th (tie)- Travis Chapman/Jake Chapman (86, 73-159) and Brian Jackson/Jeremy Waters (81, 78-159).