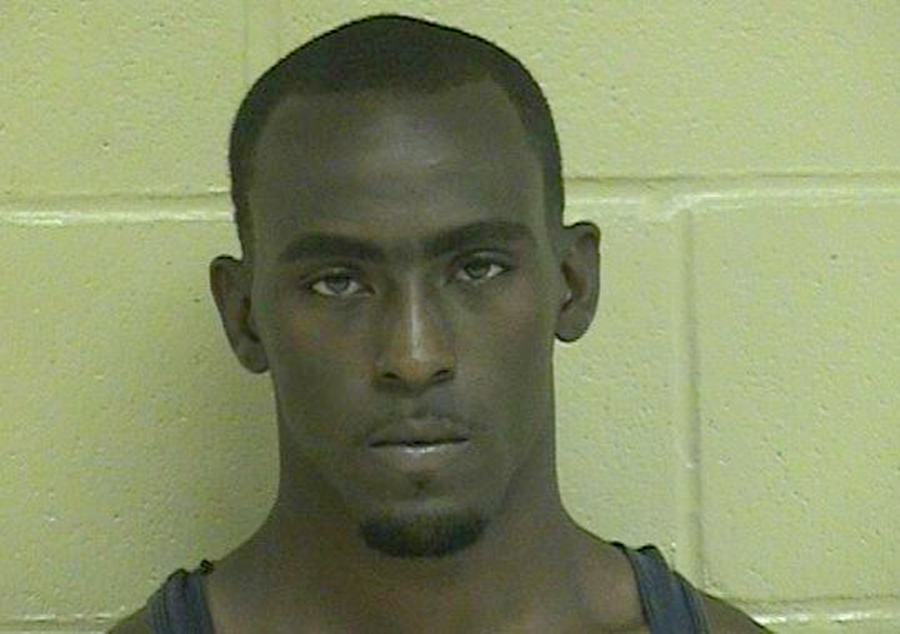 Police in northwest Louisiana have identified an officer who was killed Wednesday night and the suspect wanted in his slaying.
At news conference Thursday, Shreveport Police Chief Willie Shaw said Thomas LaValley, 24, a four-year veteran of the force, was shot multiple times while answering a call about a suspicious person at a home in the city's Queensborough neighborhood.
Shaw said neighbors told the officer that the man inside the home was wanted. Shaw says the officer didn't know the man was armed, and he went inside and was shot.
Shaw said an arrest warrant has been issued for Grover Cannon, 27.
Shaw repeatedly said that capturing Cannon is now the department's top priority.
"We will scour the Earth. No matter where he goes we will find him," Shaw said.
Police already had a warrant for Cannon's arrest on a charge of second-degree murder, which carries an automatic life sentence; they now have one for first-degree murder, which carries a possible death penalty.
Asked if Crime Stoppers had set a reward, Shaw said, "Not at this point. We don't need that incentive. We will find him. He is our No. 1 priority to locate."
"No matter what rock he crawls under we will find him," Shaw said. "I would suggest that he turn himself in immediately. Because we are looking for him. I say 'we' in the biggest sense of the word. We are not bound by state lines. We are not bound by county lines. We are not bound by country lines. … We will not rest until this individual is brought to justice."
He called Cannon a coward who shot and ran.
Shaw said LaValley was taken to University Health, where he died a short time later.
Shaw described Lavalley, who came to the department after working as a cameraman at KTBS TV, as "one of our top young people" in his class and a hero who will never be forgotten.
"He was doing what he loved," Shaw repeated. "He did not hesitate to confront a bad person."
Shaw said LaValley came to his office while working at the television station and said he'd applied for a job but had not been hired.
"I told him to apply again, and if he qualified, he would be hired."
LaValley didn't believe him, Shaw said, but he assured LaValley that he would be hired if he met the requirements.
The mayor of Shreveport issued a statement decrying the death.
"Last night, we lost one of our brave, uniformed officers in the line of duty. Our hearts are saddened," Mayor Ollie Tyler. "We ask for the community's prayers for this officer's family and SPD as we grieve the loss of one of our own who paid the ultimate sacrifice while serving and protecting the citizens of this city."
Police spokesman Bill Goodin says Shreveport police, Caddo Parish deputies, along with DeSoto Parish deputies, U.S. Marshals and the state police have joined the search for Cannon.