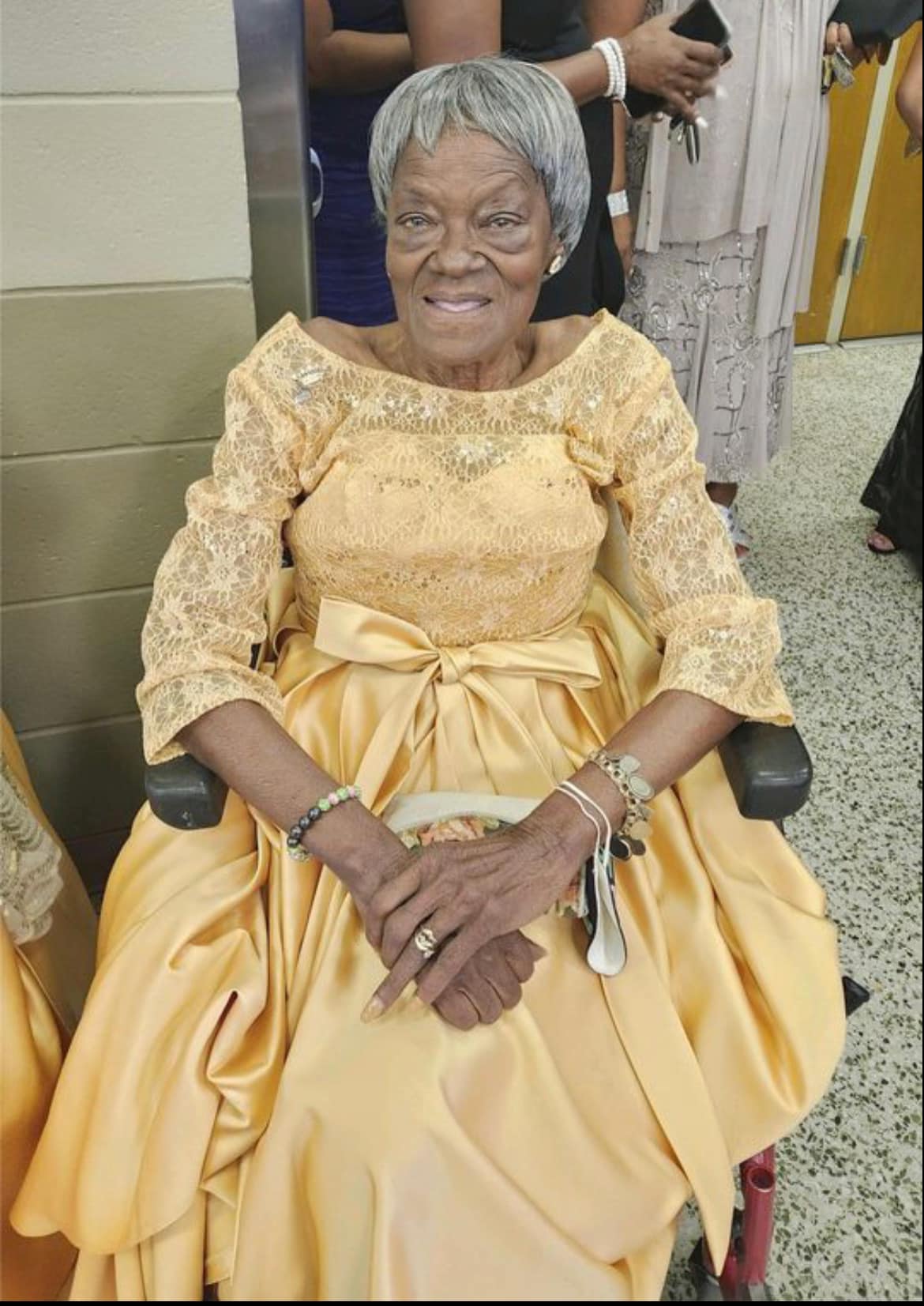 Thelda Walker Harris, age 84, passed away Monday, November 13, 2023, in Shreveport, Louisiana. Mrs. Harris was born on July 4, 1939 to Mr. Hardy and Whit Lee Walker. Also born to that union, was her older sister Jeraline (Walker) Woodard-Brown. Subsequently, her father remarried Mabel Lewis Walker of Shreveport, Louisiana. Thelda was a member of St. Paul United Methodist Church of Shreveport, Louisiana. Mrs. Harris earned a Bachelor of Arts (B.A.) from Wiley College, Marshall, Texas and a Bachelor of Science (B.S.) from Grambling State University, Grambling Louisiana. She moved to Minden as a student teacher at Booker T. Washington High School in Shreveport, Louisiana to complete her student teaching certification studies at Grambling State University. Upon completion, she became an extraordinary Social Studies teacher at Webster High School in Minden, Louisiana.
In 1965, She married the love of her life Mr. Welton G. Harris, Minden resident and Korean War Veteran. To this union, she became the doting mother of three: Weltonia Nathelda Harris, Hardette Denise Harris, and Thedrick Wilbert Gerard Harris, Sr., grandchildren Bianca Nieves (Seattle, Washington), Thedrick Harris, Jr. (Nashville), Theodore Harris (deceased), and Jalen Mims(Nashville). She leaves behind a brother, Joey Robinson (Santa Clarita, Ca.), a sister Joann Bynum (Los Angeles, Ca.), and three nieces, Jocelyn (Woodard)
Newman.(Charlottesville, Virginia), (Joi Robinson (Los Angeles), and Karen Green (Houston,Texas). She is also survived by a god-daughter, Latonya Allums and countless others who saw her as a mother, friend and confidant. We hold special sentiments and love in our hearts for Mama's caregivers, healthcare professionals and all of those who provided exemplary care and vigilance.
Mrs. Harris was eternally dedicated and devoted to her sorority, Alpha Kappa Alpha Sorority, Inc. She served as the chartering and inaugural basileus of Iota Rho Omega Chapter, of Alpha Kappa Alpha Sorority, Incorporated, and was an active member until her demise. Her community involvement was exemplary. She served the community with the Webster Parish Head Start Preschool Program for forty-years, providing outstanding, dedicated, untiring service to children & families. Some items of note include, Woman of the Year Award, Received Regional Community Service Award, Board of Directors-Family Coalition. She was a charter member of the Pregnancy Aid Center, Haworth Home Health Care, NW Legal services Client Council, Social Security Claims Representative and much more. Visitation was held Monday, November 20, 2023 from 10:00 am to 5:00pm. Benevolent Funeral Home, 401 E. Union St. Minden, Louisiana 71055. Funeral Services for Mrs. Harris were held Tuesday, November 21, 2023 at 1:00 pm at St. Paul United Methodist Church,1001 Pierre Avenue Shreveport Louisiana, 71103