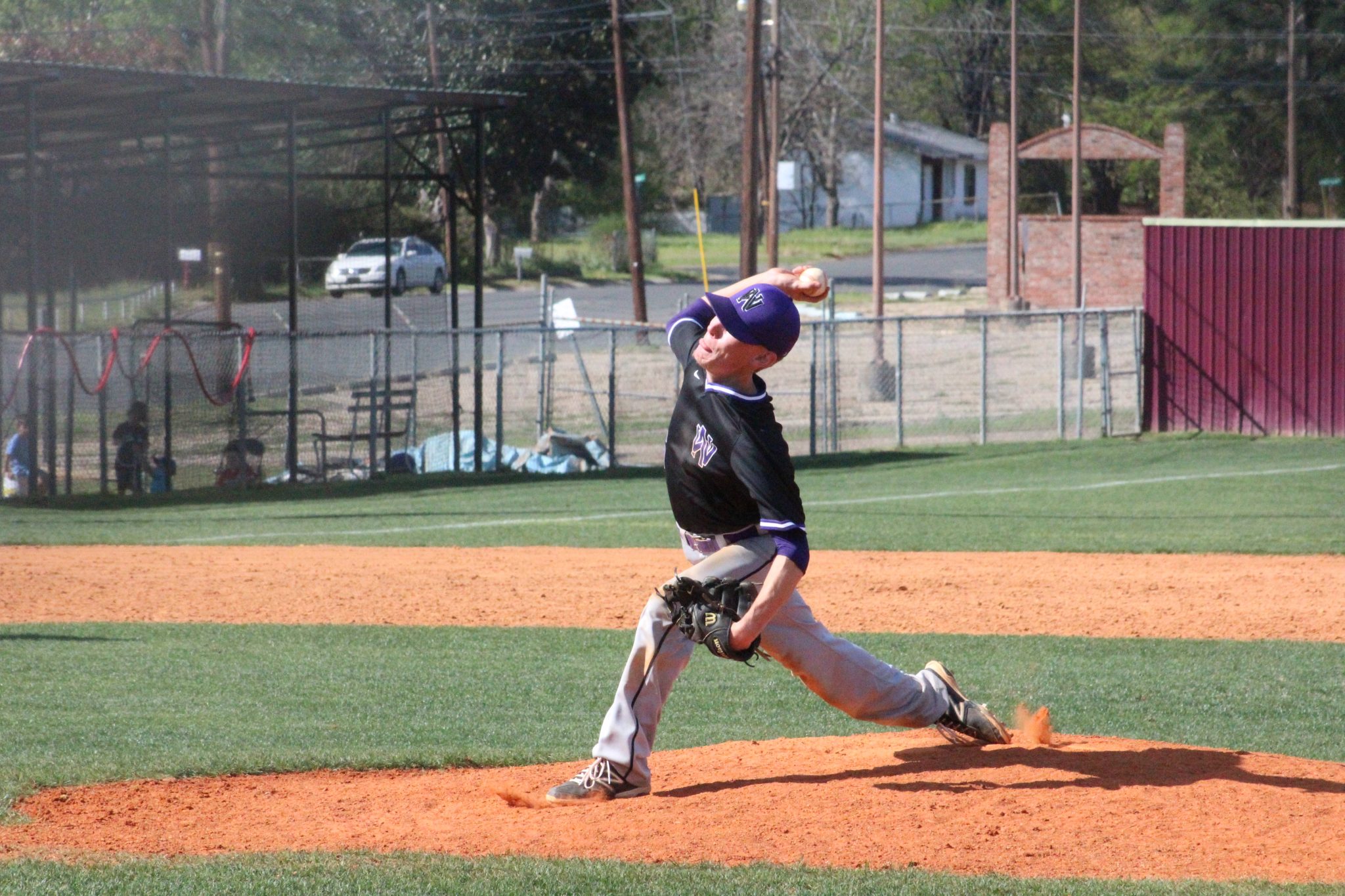 There were plenty of teams in action Thursday night across Webster Parish, as baseball and softball season enter a key stretch of games.
Playoff positioning has begun and district play is about to intensify. Here's a look at how each of our local schools came out Thursday.
Minden vs. Loyola
SHREVEPORT – The Minden Crimson Tide went on the road for a much-needed win over a quality Loyola Flyers team.
The 9-6 win over the Flyers will give the Tide some confidence as they enter Saturday's 1 p.m. contest with Calvary Baptist.
The Crimson Tide (12-11) found themselves locked in a close game, trailing 6-5 after four innings. In the sixth, Minden scored four runs and took control of the game courtesy of some clutch hitting from Minden's improving lineup.
Matt Eskew stepped up once again for Minden, displaying his senior leadership for the Tide. Eskew finished 2-2 with a double and three RBIs, followed by Cameron Dollar, who went 3-4 with a double, triple and RBI.
Trevor McLean went 1-3 with a two-RBI double and Hunter Wilkes and Jalien Moore singled for Minden.
Eskew's big night carried over to the mound, where he held the Flyers scoreless over 3.1 innings of relief, striking out four batters and limiting to Flyers to two hits.
Minden and Calvary square off Saturday in Shreveport at Calvary Baptist Academy. First pitch is set for 1 p.m.
Lakeside vs. Jonesboro-Hodge
The Lakeside Warriors had no trouble taking care of an overmatched Jonesboro-Hodge team, collecting 12 hits and limiting the Tigers to one run in a 16-1 blowout Thursday in district 1-2A action.
The Warriors scored nine runs in the first inning alone, tacking on runs following a slew of singles and one error.
Several Warriors enjoyed their day against Jonesboro pitching, especially senior slugger Jake Gray who went 4-4 with two RBIs and two runs scored. Logan McIver drove in a team-leading three RBIs Thursday, finishing 2-3 at the plate, Gavin Jones went 2-2 with two RBIs, Braydon Jones singled and had two RBIs, Jayke Stewart singled and drove in one and Cameron Gray drove in two runs. Dalton Crumpler had two singles to complete Lakeside's day.
While Lakeside bats were busy pounding pitches around the ball park, Colton Carter (3-2) was solid on the mound, tossing five innings, striking out four batters and allowing four hits on the night.
Lakeside will meet Jonesboro-Hodge again Friday night in Sibley for a district doubleheader. First pitch of game one is set for 4 p.m.
North Webster vs. Haughton
HAUGHTON – The North Webster Knights are in an unfamiliar position suddenly after a smoking-hot start to their season.
After falling to Class 5A Haughton 14-7 Thursday, North Webster (14-4) is officially on a losing streak, a two-game losing streak at that, but that's how good the Knights have been to this point.
They weren't as good against a Haughton team that can crush the baseball, and they did, to the tune of 16 hits.
Starting pitcher Hayden Corbell (3-1) lasted just 2.1 innings, allowing eight runs (6 ER) before turning things over to the bullpen. Things did not improve from there.
Kade Garmany went 2-3 with a double and two RBIs, followed by Riley Orr who finished 2-3 with a double. Patrick Modisette doubled for the Knights and TJ Carter and Hayden Corbell each singled for North Webster.
The Knights will try to rebound Friday night at home against Northwood. First pitch is set for 6 p.m.
SOFTBALL
Minden vs. North DeSoto – District Championship
STONEWALL – The Minden Lady Tiders had a chance to win a district title Thursday night, but powerhouse program North DeSoto was not about to let that happen.
The mighty Lady Griffins used their powerful lineup to slug past Minden, while pitching held the Lady Tider lineup off the scoreboard for the duration of Thursday's 15-0 affair.
Zamiya Manning doubled for the Minden offense and Olivia Osborne singled. Osborne also was the losing pitcher, despite striking out four batters for the Lady Tiders.
Lakeside vs. Mansfield
SIBLEY – The Lady Warriors dismantled the Lady Wolverines behind Laney Taylor's one-hitter with seven strikeouts on the mound.
Lakeside (13-7) had no problems at the plate either, with Abby Zemaitaitis and Kiarah Rhone each doubling in one run. Deirdre Johnson had five RBIs despite not registering a hit; Francis Robinson and Cecily Gurgainers each had an RBI single for Lakeside.