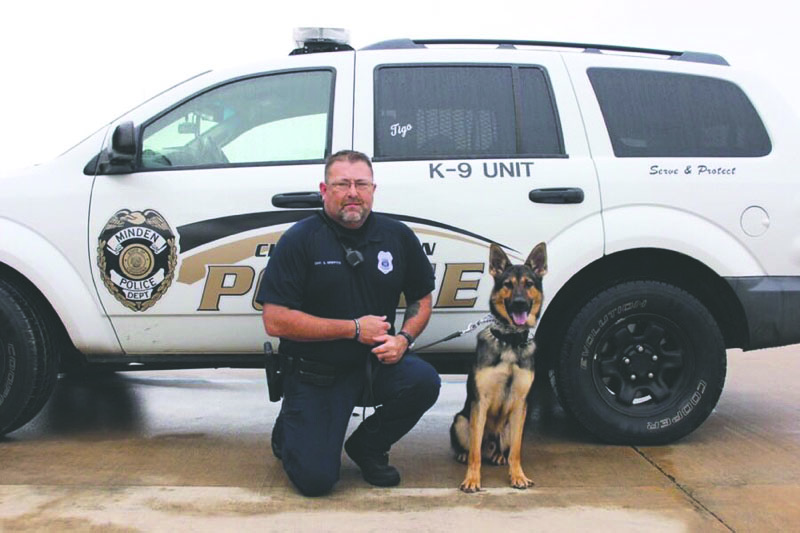 Crowdfunded K-9 officer settling in at Minden Police
Minden Police Department's canine, Tigo is making a successful entry into his new position. Tigo has made over 10 arrests since he joined the department on October 11.
Tigo was given his name in Hungary where he was born. The department acquired Tigo from Roger Abshire with US Canine Unlimited who imported him to the States.
He is trained in obedience, narcotics detection, tracking and bite work.
Not only can Tigo detect drugs but he can help find people such as Alzheimer's patients who may wander off. He is also skilled in bite