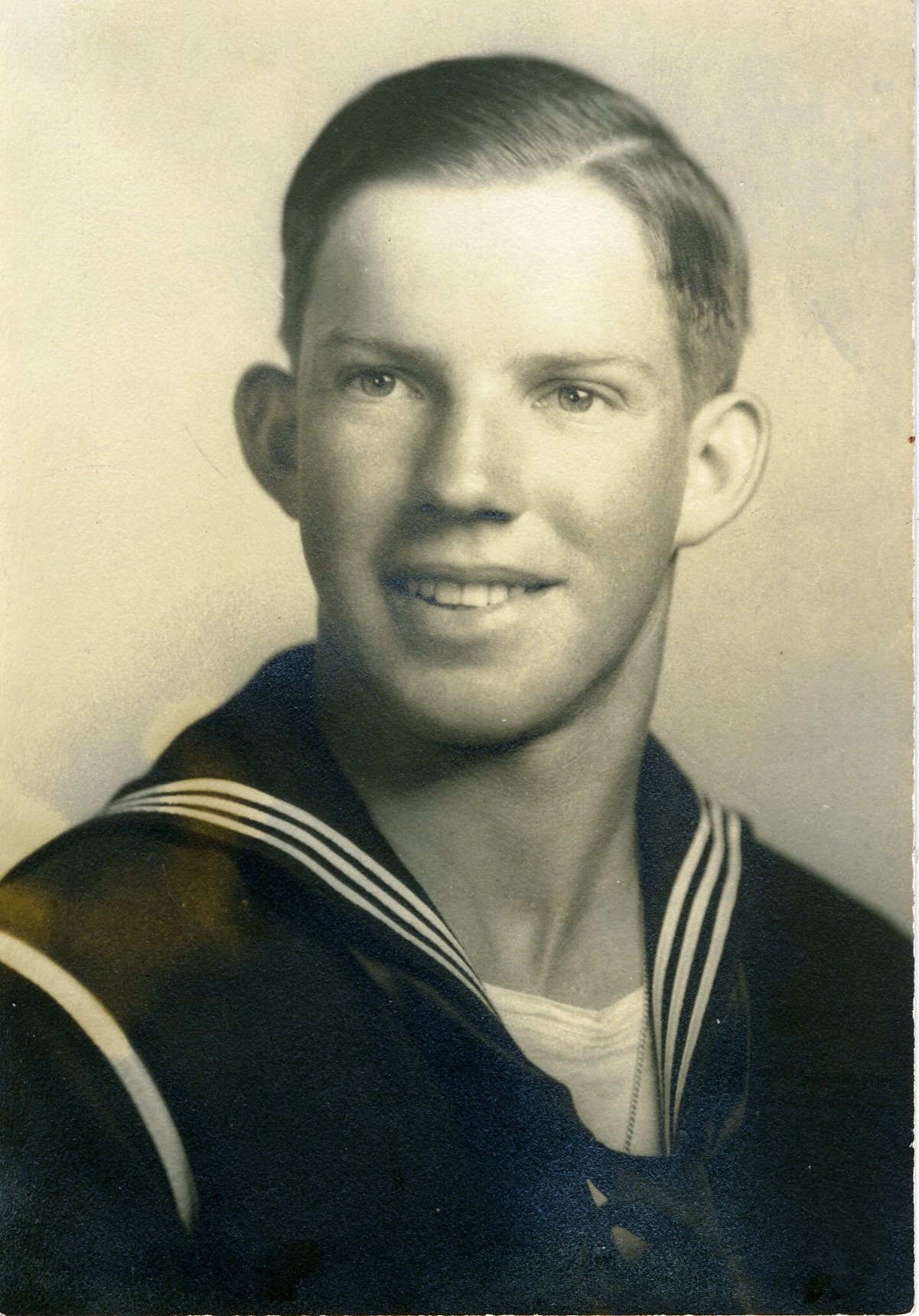 William Clifford (Cliff) Ruffin died, for the first time on Valentine's Day, February 14, 1958 at 34 years old at Doctors' Hospital in Shreveport, LA. In a miracle of his time, his heart was restarted by removing it from his chest and massaging it to restore beating. He became the first person west of the Mississippi River to survive the procedure. He was featured in several TV ads for the
American Heart Association. Mr. Ruffin passed away on February 20, 2022 in Minden, his home for more than 40 years. He was 97 years old.
Cliff was born on Oct 2, 1923 in a farming community near DeWitt, Arkansas to Lucinda and Milton Ruffin. He and his three brothers were the first family from Dewitt to have all the children graduate from high school. Following service in the Navy during World War II, he decided he wanted to learn to grow timber as a crop. He was mentored by one of the pre-eminent forestry professors in the US and graduated from Louisiana Tech in 1951. He had married Mary Charlotte Pickett, daughter of future Judge and Mrs. John S Pickett of Many, Louisiana in 1950. He worked for the Arkansas Forestry Service for 4 years and then returned to the fertile pine tree forests of north Louisiana as Chief Forester for the largest privately-owned forest in Louisiana. His family lived in Florine where they were active in the First Baptist Church.
Unfortunately, a tragic accident on a bulldozer nearly tore Cliff's leg from his body in 1958. Due to heroic care by Drs. Lewell Butler (surgeon) and Arthur Harold (internist) and excellent nursing care at Doctors' Hospital of Shreveport, he survived repeated near-death experiences. Following rehabilitation at the Veterans' Hospital, he went to work for the Louisiana Forestry Commission as the manager of the pine tree nursery at Sibley, a job that required limited walking. He became Assistant District Forester in Natchitoches and then District Forester in Minden. He retired at 65 because his leg had recovered enough strength to allow him to open his own forestry consultant business. He worked into his 80s. He often represented the Louisiana Forestry Commission at the State Fair. He was active in the First Baptist Church, Minden and a leader in Gideons, international. He presented talks across north Louisiana on Gideon work distributing Bibles worldwide. He personally distributed hundreds of Bibles to 5th grade students, to prisoners at Angola and others.
Following the death of his wife, Charlotte, of 40 years he married Mary Smithey reuniting families that had been friends decades before, when they all lived in Sibley. Cliff and Mary enjoyed bus tours and visiting national parks with family. They spent their later years at Savannah Court of Minden, where they received excellent care.
Mr. Ruffin was preceded in death by his wives, Charlotte Pickett Ruffin and Mary Smithey Ruffin, his brother Floyd, sisters-in-law Ann and Jean Ruffin, brother-in-law Judge John S. Pickett, Jr, and daughters Marilyn Smithey Lee and Annette Smithy Cole both of Minden. He is survived by his brothers Cecil of West Memphis, AK and Merlin of Stuttggart, AK, his sister-in laws Joy Phillips of Slidell, LA, and Joann Pickett of Many, LA and his children Gayle Slaughter, PhD and her husband Mike Slaughter PhD of Bellaire, TX, retired Lt Colonel Charlotte (Charlie) Hudson, MS and her husband retired Colonel Hugh Hudson, MS of Homestead FL and William (Bill) Larsen-Ruffin, MS and his wife Lynne Larsen-Ruffin of Abita Springs, LA. He was blessed with grandsons Christopher Slaughter, MS of Kingwood, TX and Dustin Kimball of Fairfax, VA and great-grandchildren Samantha and Noah William Slaughter and Amelia Kimball. He is survived by members of his second family, the Smitheys and their spouses; Martha Smithey, PhD and her husband Luis Ramirez, PhD of Lubbock, TX, Johnny and Bonnie Smithey of Houghton, LA, Richard Smithey of Sibley, LA, sons-in-law Bruce Lee and Martin Cole, MS of Minden, 5 grandchildren and 8 great-grandchildren and numerous nieces and nephews and their children on the Pickett, Ruffin and Smithey branches of the extended family. The family would like to acknowledge the excellent care provided by Kren Sue Key during the last weeks of Mr. Ruffin's life.
Visitation will be at 1:00 pm and the memorial service at 2:00 pm on Sunday,
February 27 in the West Chapel of First Baptist Church of Minden. The graveside service will follow at Gardens of Memory of Minden.
Contributions in Mr. Ruffin's memory can be made to the Minden Chapter of Gideons International (gideons.org), First Baptist Church of Minden (firstminden.org) or the American Heart Association (aha.org).
Rose-Neath Funeral Home
211 Murrell Street
Minden, Louisiana 71055
(318) 377-3412