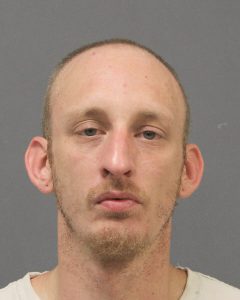 Stopping in the middle of the road led to a man's arrest on drug and weapon charges.
William Howard, 31, of the 1000 block of Goodwill Road, was arrested on charges of possession of synthetic cannabinoids and possession of a dangerous weapon by a felon.
Deputy George Salsberry was patrolling along Goodwill Road when he passed a truck sitting in the road. When the deputy turned around to check on the truck, the driver, later identified as Howard, pulled into a driveway.
Howard was asked why he was stopped in the