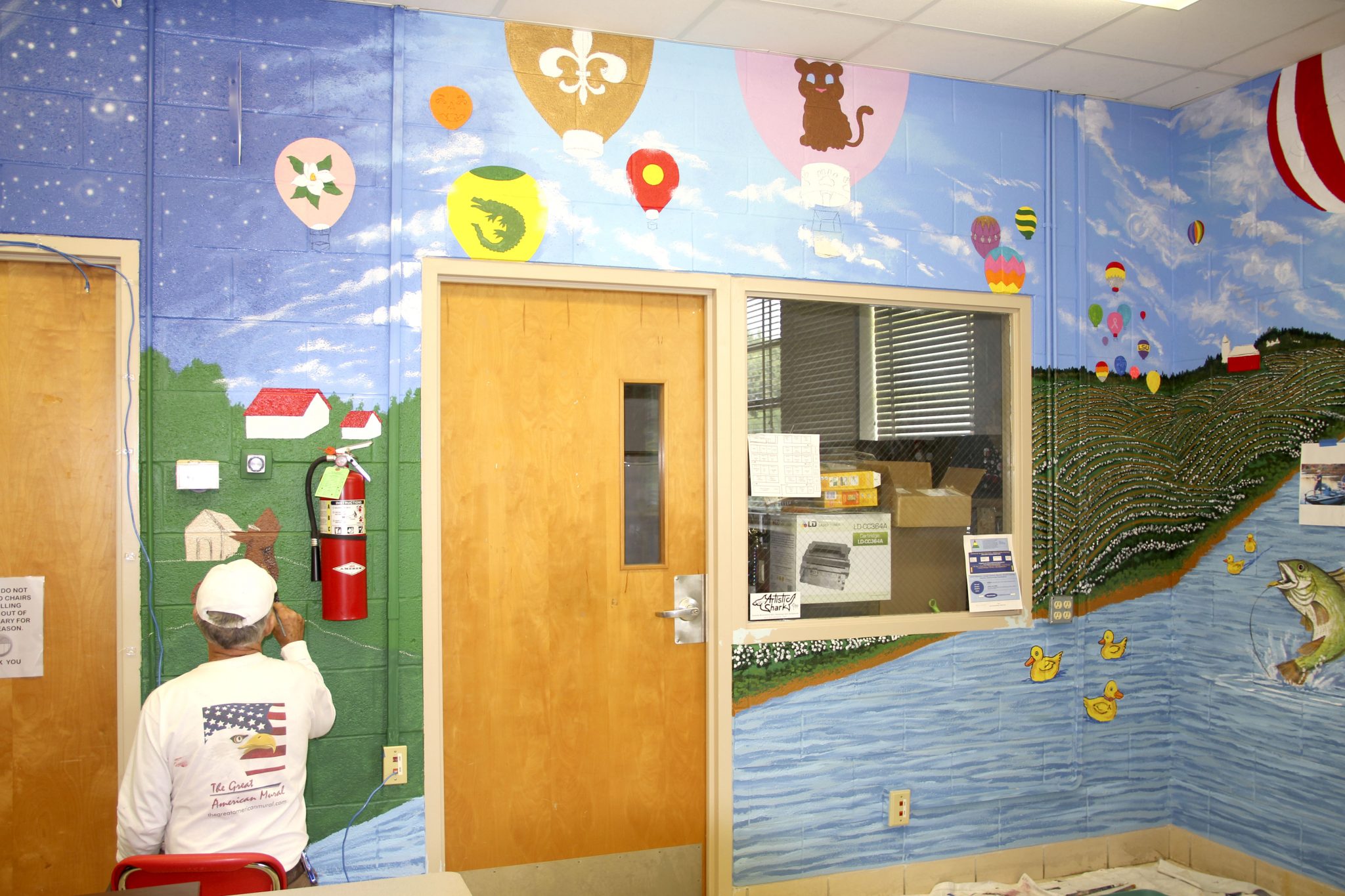 Chris Opp transforms the J.L. Jones library with a brush
Students at J.L. Jones Elementary School will return this fall to find their library has become a vibrant Louisiana swamp, complete with wildlife and characters from popular children's literature.
Former Jones Elementary Principal Michelle Finley said the idea to have the library painted with a swamp theme came from a trip to the Model Schools Conference in Nashville last summer.
"Many teachers from Webster Parish went, including a big team from Jones," she said. "They got really excited about some ideas they had at the conference: ways to motivate kids, to make kids