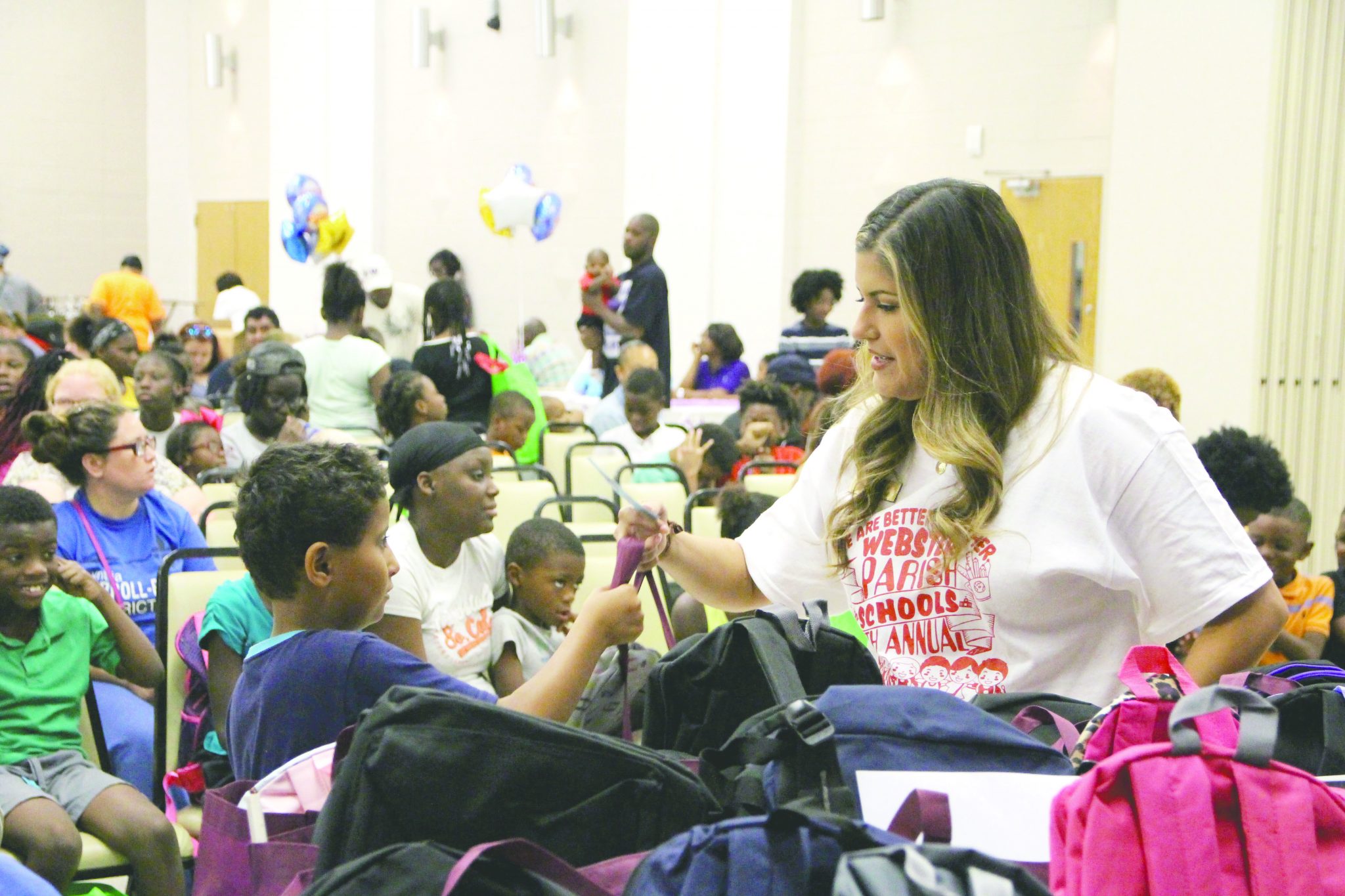 WPSB holds tenth annual Back to School Bash
Hundreds of students and family members from across the parish made their way to the Minden Civic Center Monday for the Webster Parish School Board's 10th annual Back to School Bash.
Over 1,300 backpacks stuffed with school supplies were prepared by volunteers last week and given to students for free.
The supplies were collected during the Pack the Bus event July 20-21, during which numerous local businesses and individuals donated items to fill up a Webster Parish school bus parked in front of Walmart in Minden.
Superintendent of Schools Johnny Rowland said during his address