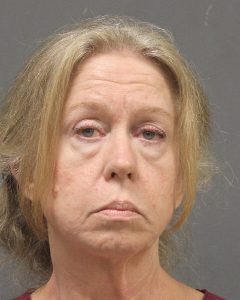 An investigation into inmates having two illegal cellphones led to the arrest of a Celebrate Recovery volunteer.
Vonda Edwards, 60, of the 100 block of Outback was arrested on two counts of accessory to introduce contraband into a penal institution.
Edwards was having a relationship with one of the inmates and was communicating with two inmates with the cell phones, according to the arrest affidavit.
During questioning, Edwards told investigator Lt. Scott Tucker she had been having a relationship with the inmate since April before asking for her attorney, the report