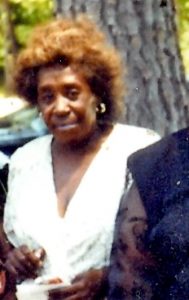 Essie Lee Odoms was born on Jan. 15, 1945 to the late Bob Booker and the late Alla Alexander Booker in Shreveport. She was the third child of this parentage.
She accepted Christ at an early age and united with the Palestine Missionary Baptist Church. She remained a member until she was called home.
She departed this earthly life on April 5, 2015. She is preceded in death by her parents; sister, Barbara Holiday; brothers, Jessie Hartwell and Dulan Hartwell; a sister-in-law, Margaret Coleman; and special friend, Willie Ivory.
Essie Lee