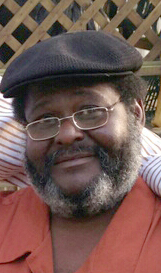 Ronnie Lee Milner was born on April 30, 1958 to the late Harvey Milner Jr. and Nettie Ellis.
Ronnie, affectionately known as "Ron Dog" was the oldest of eight siblings.
He departed this earthly life on April 3, 2015 at the age of 56 in Arcadia. He is preceded in death by his father, Harvey Milner Jr.; sister, Pamela Tyner; and niece, La'Karia Ashley.
Ronnie leaves to cherish his memories three brothers, Cedric Milner (Toya) of San Diego, California, Kinsgley Ellis of San Antonio, Texas, and Tyrone Tyner of Kansas City,