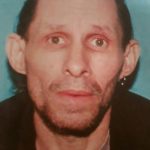 SPRINGHILL — A father-daughter team has been taken into custody in Springhill, following an investigation of illegal narcotics activities at their residence.
Lacie Lasha Poe, 18, and Benjamin D. Poe, 45, of the 900 block of 1st St. S.E., Springhill, were arrested by North Webster Narcotics Task Force agents on drug charges.
Lt. Shawn Baker says Lacie Poe was in Ward II court when she was arrested for distribution of CDS Sch. II methamphetamine.
"This was the result of an ongoing investigation at her residence where agents purchased methamphetamine