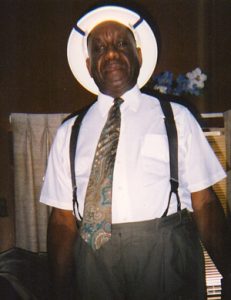 J. D. Hampton Jr. was born April 1, 1935 to the late J. D. and Rosie Hampton.
He was married to the late Dorothy L. Brown Hampton.
He served in the United States Army. He worked at the International Paper Mill and later became self-employed with his own business in Minden.
J.D. Hampton was the first minority to become a mayoral candidate in the city of Minden. In 1966, he became a civil rights leader and activist.
He is preceded in death by his mother, father and wife.
He leaves to cherish his