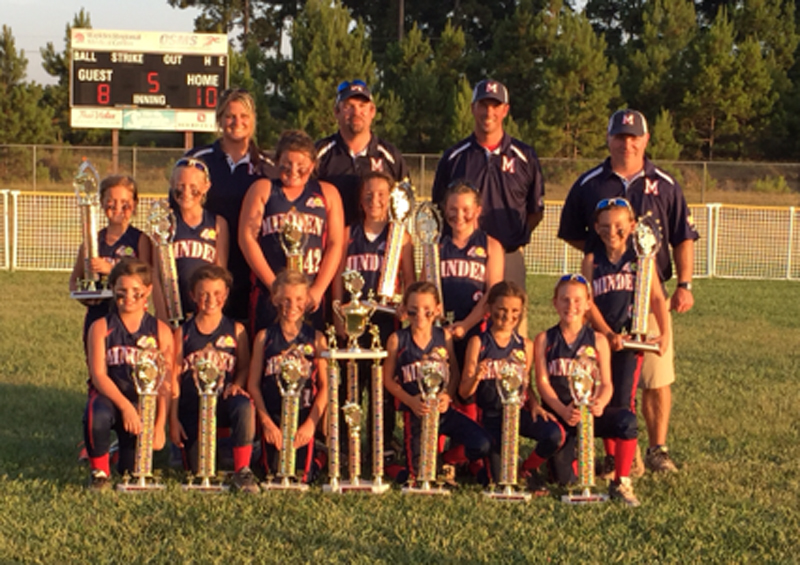 The Minden Dixie Darling All-Stars can celebrate this morning, because last night the resilient group of girls took down Jena 10-8 in a decisive game three to win Minden's first ever Darlings state championship.
After losing the first game of the series, Minden won a crucial game two setting up last night's wild showdown.
Minden jumped out to an early lead in the game, and were forced to fight off a charging Jena team for most of the night.
Addison Monk had a big night for the Darlings, crushing a double and a single to lead the way.
Jacey Adams