BOSSIER PARISH — A Minden woman was arrested for murdering her son and attempting to murder another woman Saturday night while riding in a vehicle on Interstate 20, according to police.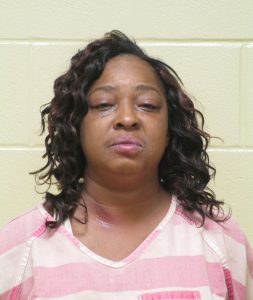 Dora Blake, 47, of the 400 block of Woodard Street is charged with first-degree murder and attempted first-degree murder after police say she shot two people in the vehicle she was traveling in.
She was booked into the Bossier Maximum Security Facility on a $1 million bond Sunday.
Bossier patrol deputies responded to a crash around 10:20