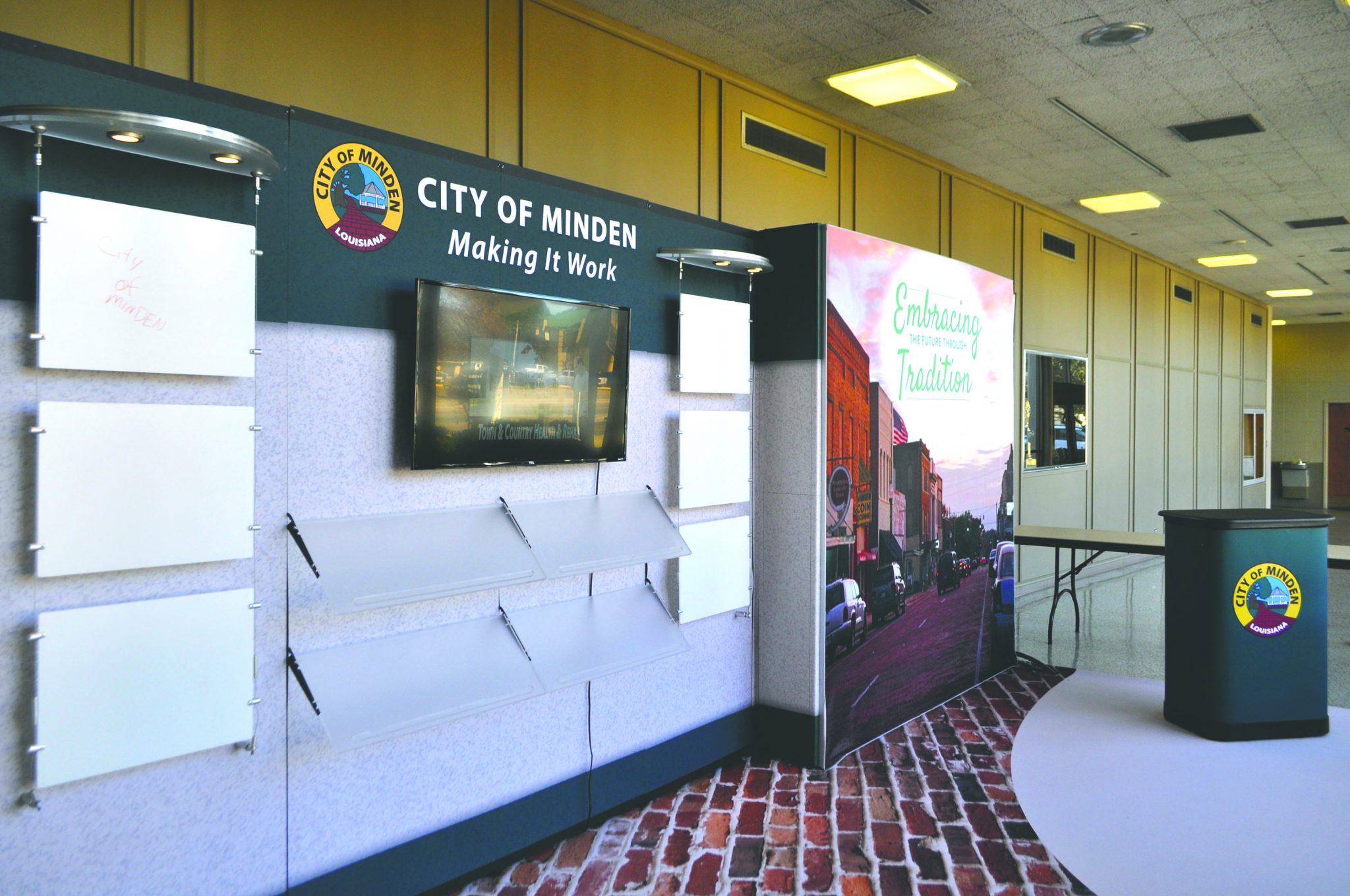 Traveling exhibit designed to attract businesses
The City of Minden Economic Development has completed a new display exhibit created to entice businesses to the area. The exhibit is currently on public display at City Hall.
The exhibit features board space for key businesses and a mounted monitor playing a promotional video for the city. A wall-sized photo of downtown Minden displays the slogan "Embracing the future through tradition."
Economic Development Director James Graham said the exhibit will go on tour to begin its job of business attraction, starting with Las Vegas.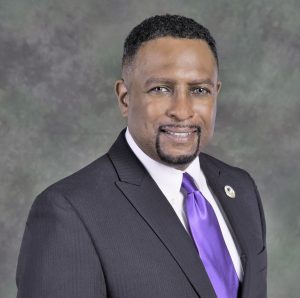 "This is