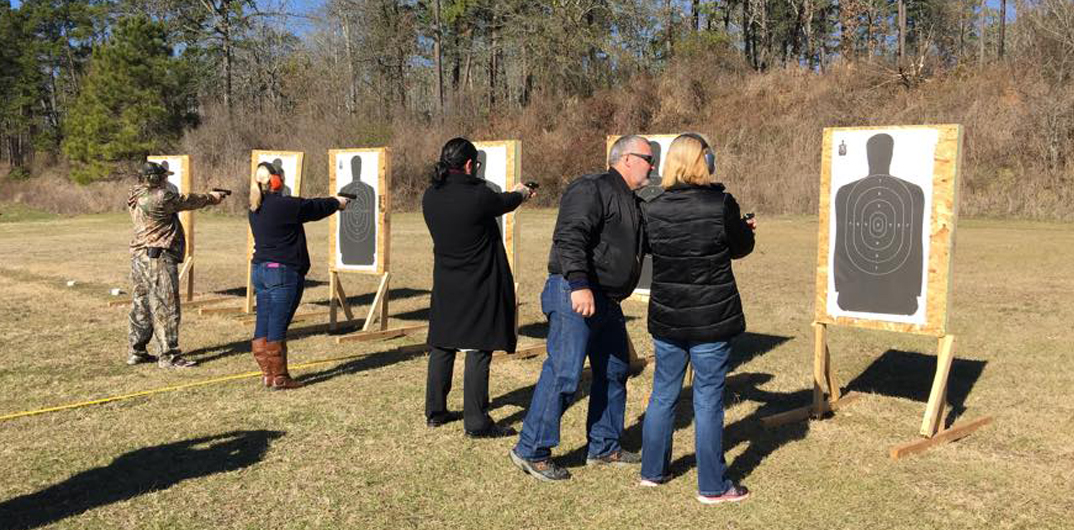 Fred Faircloth and his wife Cathy made their way to Minden in 2009, but not to show the town how to handle firearms.
Fred, an Army veteran with multiple deployments under his belt, was out of work. A call from a friend came in promising work in the oil field, and Faircloth did that happily for three years before losing his job again.
These days, Fred drives a natural gas truck for Martin Oil and Gas in Arcadia as his day job, but on the weekends he takes on the role of weapons instructor.
Tactical Actions for Armed Confrontations Training, or TAACT, is