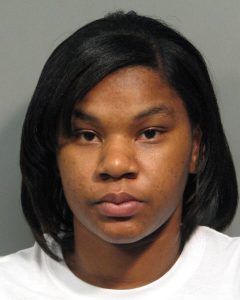 A Shreveport woman found herself behind bars after police say she stole several air conditioning units and tried to sell them.
Grace E. Peterson, 22, of the 9000 block of Mansfield Road, was arrested Thursday, April 16, and charged with felony theft of goods. Bond was set at $20,000.
Minden Police Chief Steve Cropper says Officers Brandon Curry and Shawn Jenkins arrested Peterson after security at Walmart Supercenter called authorities on the matter.
"She came to Walmart here back on (April) 12," Cropper said. "The security people at Walmart