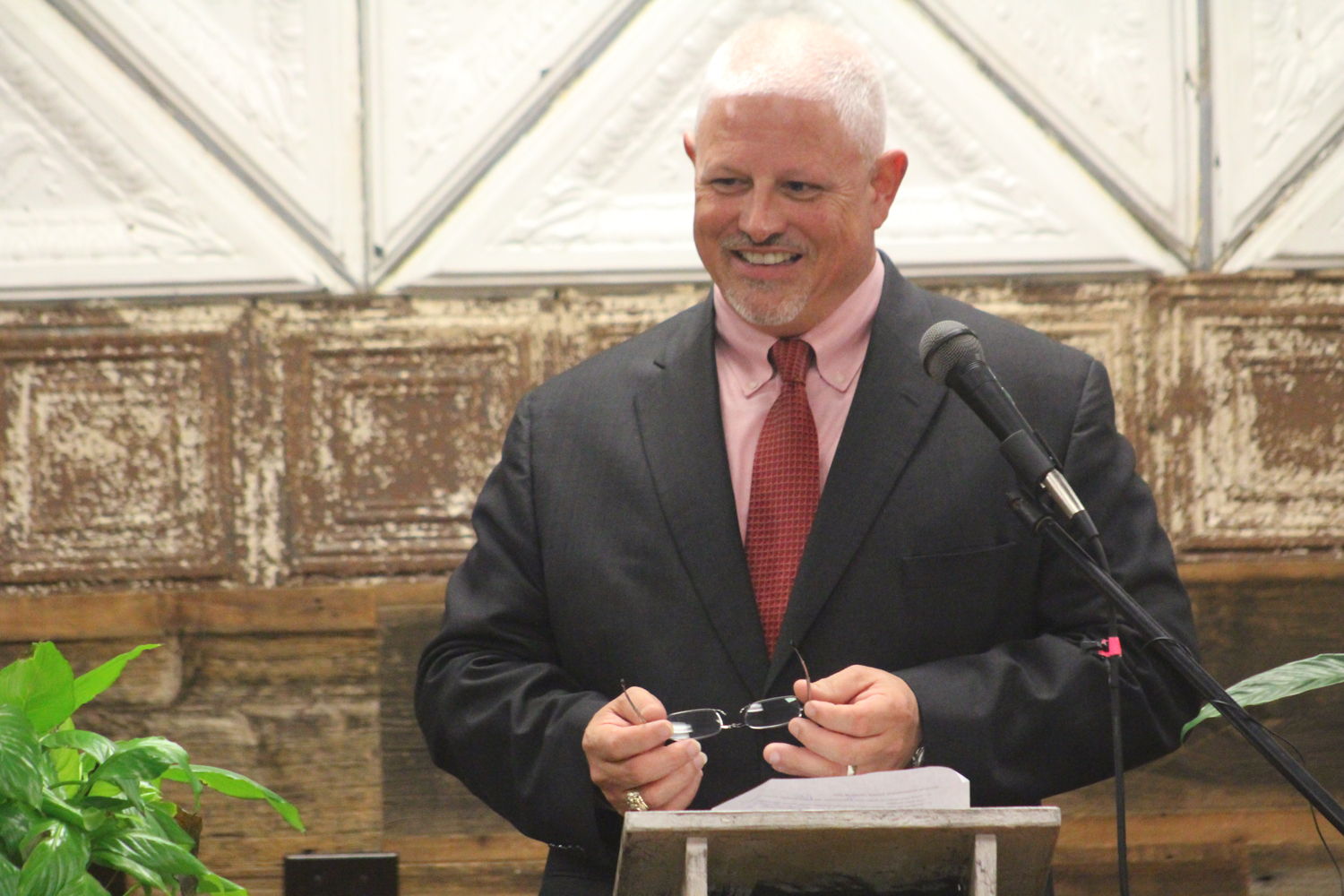 BOSSIER CITY ‑ Judge Jeff Cox – current 26th Judicial District Judge for Bossier and Webster parishes in Division C – announced his intent to run for the Louisiana Court of Appeal, Second Circuit District 2 seat.
Hundreds of supporters gathered Tuesday evening at Chandler Event Center in Bossier City for the announcement, which was welcomed by cheers and applause.
"I am so honored and overwhelmed. I take this very serious," he told the crowd. "I am not running for an office – I am running to serve."
While serving on the Court of Appeal, Cox said he would make decisions based on principles such as faith and family, fair and honest treatment, protection of the U.S. Constitution and its Second Amendment rights, strict interpretation of the law without legislating from the bench and no special treatment of any special interests.
"I am your servant and I will represent you well," he said. "I will be your man for the job."
Cox is challenging Judge J. Jay Caraway for the seat. Caraway has held the seat since 1996 and his second term ends this year and plans to seek reelection.
The Court of Appeal, Second Circuit – headquartered in Shreveport – consists of nine judges in three divisions.
The Second Circuit District 2 seat covers Webster, Bossier, Bienville, Caldwell, Claiborne, Jackson, Lincoln, Union and Winn parishes.
The primary election is Nov. 8.